Munich Airport satellite terminal nears completion
Posted: 15 October 2015 | Katie Sadler, Digital Content Producer, International Airport Review
Testing at Munich Airport satellite terminal will get underway in November as the project nears completion ahead of its official opening in April next year. A series of scheduled tests and extensive trial operations will be carried out at Munich Airport's new satellite terminal while work to complete the building interior goes on. All aspects […]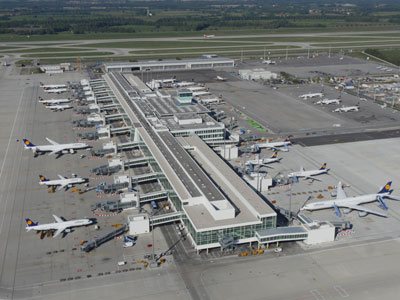 Testing at Munich Airport satellite terminal will get underway in November as the project nears completion ahead of its official opening in April next year.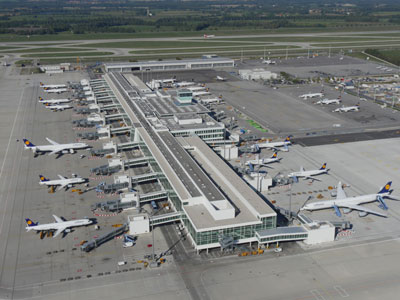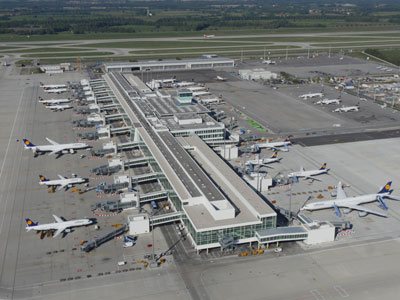 A series of scheduled tests and extensive trial operations will be carried out at Munich Airport's new satellite terminal while work to complete the building interior goes on.
All aspects of operations in the satellite terminal must be tested before its official opening in April 2016. Basic testing will begin in November this year with integrated test operations commencing in January 2016, with the first being the interaction between all processes involved in the handling of arriving and departing passengers.  This method of testing will rely heavily on the help of hundreds of 'extras' acting as passengers for maximum realism. The passenger simulation will help managers assess how easily passengers find their way around the new building, including new signage, and whether boarding and transfer processes can be completed in the envisaged time frame.
Munich Airport satellite terminal will increase annual capacity by 11 million passengers
The lessons learned from the test operations will be used during the final preparations to eliminate any glitches or other issues in the lead-up to the official launch in April 2016. To round off the test operations, all handling processes in the satellite building will undergo four days of live testing under realistic conditions in March 2016.
With 4,000 staff members representing a full range of airport functions, Munich Airport believes the new facility will offer passengers a smooth, reliable and punctual service. Future satellite terminal staff will undergo intensive training to ensure they can find their way around and understand all of the terminal's processes.
The personal transport system (PTS) linking the satellite to Terminal 2 via a 400-metre tunnel will also be tested extensively before final certification to carry passengers. The airport has already received the 12 Bombardier cars that make up the three trains.
In addition, mobile passenger bridges are currently undergoing the process of technical acceptance whereby 400 bridge operators will undertake tests and training.
Like Terminal 2, the satellite will be operated through a joint venture of Munich Airport and Lufthansa, who will hold 60 percent and 40 percent ownership respectively. With the new passenger terminal, the airport's annual capacity will be increased by 11 million passengers. At the same time, the expansion will result in more than double the number of Terminal 2 pierside aircraft positions from 24 to 51. This means that, once the facility is open passengers will be able to board aircraft directly with no bus transfer required.
Related topics
Related airports