Vienna Airport local and transfer passenger numbers soar
Posted: 13 October 2015 | Kate Douetil
In September 2015, the number of local passengers travelling through Vienna Airport increased by 5.7 percent, whilst a 1.2 percent rise was reported in the number of transfer passengers. The number of passengers passing through Vienna Airport this September has increased by 4.3 percent from the prior-year month, leading to a total of 2,279,800 customers. […]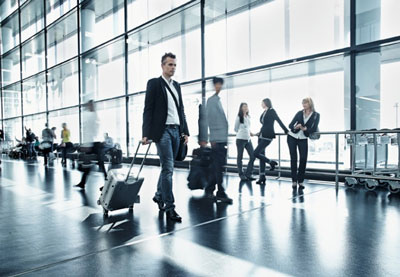 In September 2015, the number of local passengers travelling through Vienna Airport increased by 5.7 percent, whilst a 1.2 percent rise was reported in the number of transfer passengers.
The number of passengers passing through Vienna Airport this September has increased by 4.3 percent from the prior-year month, leading to a total of 2,279,800 customers. This demonstrates that the total passenger volume in the period January-September 2015 has grown by 1.5 percent year on year. Additionally, the number of flight movements has risen by 0.1 percent, with the maximum take-off weight also increasing by 4.3 percent. These positive developments continued, as the total air cargo rose by 0.3 percent from the previous year.
Moreover, the number of passengers flying to Western and Eastern Europe, the Middle East and North America has risen. In September 2015, the number of customers traveling to Western Europe rose by 4.4 percent, whilst the passenger volume to Eastern Europe increased by 2.4 percent. The Middle East region showed a rise of 8.6 percent, in contrast to the 0.3 percent drop in the number of passengers travelling to the Far East. Equally, 4.2 percent more passengers travelled to North American destinations, whereas passenger volume to Africa was decreased by 15.8 percent. This was mainly due to the developments in Tunisia, as tourists were discouraged from travel following the June hotel attacks.
The strategic investments of Flughafen Wien AG have aided this development. In the period January-September 2015 the number of passengers handled by Kosice Airport rose by 9.8 percent, whilst Malta Airport reported an increase of 7.0 percent during the same period.
| | | | | |
| --- | --- | --- | --- | --- |
|   | September 2015 | Change in % | January – September | Change in % |
| Passengers | 2,279,800 | +4.3 | 17,486,471 | +1.5 |
| Local Passengers | 1,619,583 | +5.7 | 12,491,184 | +3.4 |
| Transfer Passengers | 652,082 | +1.2 | 917,634 | -3.3 |
| Maximum take of weight (tonnes) | 779,653 | +4.3 | 6,379,905 | +3.3 |
| Flight movements (arrivals & departures) | 20,857 | +0.1 | 172,981 | -1.5 |
| Cargo in tonnes (air cargo & trucking) | 24,270 | +0.3 | 198,942 | -0.3 |