Expansion work begins at El Dorado Airport Colombia
Posted: 24 September 2015 | Katie Sadler, Digital Content Producer, International Airport Review
Expansion work designed to provide a modern air terminal at Colombia's El Dorado Airport has begun thanks to a $230,000 investment.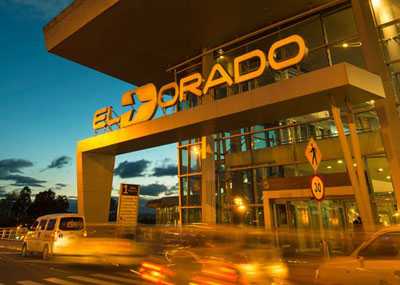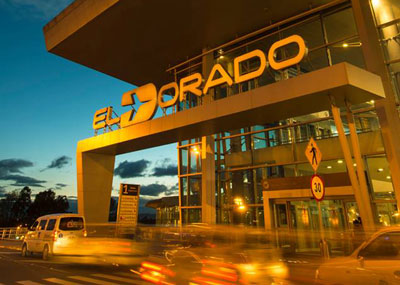 El Dorado Airport in Bogota, Columbia, currently Latin America's third largest airport in terms of passenger traffic, is undergoing terminal development work to meet increasing demand and provide a modern air terminal for its passengers.
The expansion will continue for approximately two years at a cost of $230,000 funded by both public and private investment. Improvements include increasing the amount of airport parking, extending the main terminal building by 38 percent to 239,100 square metres, optimising connection and baggage claim times and offering vital spaces for the operation of airlines and third parties. The works will offer the flexibility and design outlined in the current Aerocivil Master Plan.
El Dorado Airport main terminal building to expand 38 percent to 239,100 square metres
The project has been divided into four phases, the first two announced by El Dorado Airport include, Phase Zero: the demolition of the old control tower and the construction of a new airplane platform that will enable 6 parking positions. Phase 1: the construction of a total of 66,100 square meters in addition to the terminal's infrastructure and 78,000 square meters of platforms. The new areas will hold 6 additional parking spaces at the North Terminal (International) and 2 additional parking spaces at the South Terminal (Domestic).  Phases II and III will be focused on the North Terminal and are expected to start during the second semester of the year.  
Andres Ortega, OPAIN's CEO said: "The start of these works is a confirmation of the good moment of the country's aviation industry and the excellent results that the consortium has had both in the construction and in the operation of this terminal. Likewise, it demonstrates OPAIN's compromise to continue improving and optimizing the El Dorado airport, which now has as its mission to become the best airport in Latin America for excellence in customer service".
El Dorado Airport's management consortium OPAIN S.A. expects minimum impact to normal airport operation due to the majority of work carried out in external areas of the current terminal.
El Dorado Airport Expansion Plan 2015 – 2017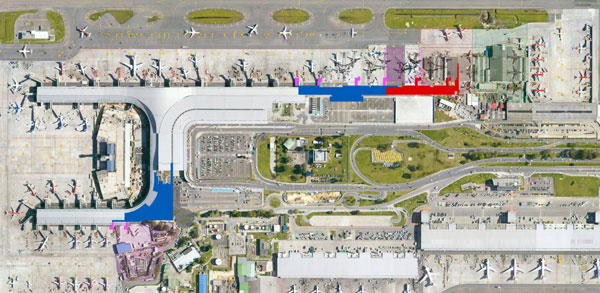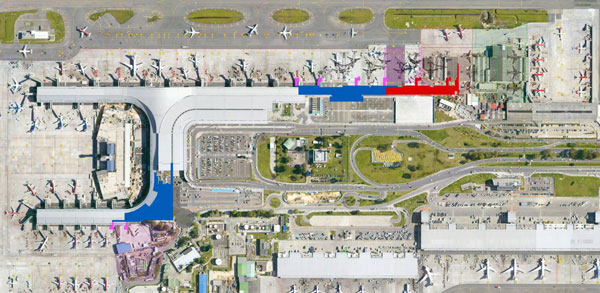 Read more about the expansion plans on El Dorado Airport's website.
Related topics
Related airports
Related regions