FAA to fine City of Cleveland for failure to deliver safe airport conditions in winter
Posted: 21 September 2015 | Katie Sadler, Digital Content Producer, International Airport Review
The Federal Aviation Administration (FAA) has proposed civil penalties against the City of Cleveland for alleged failure to provide safe airport conditions during winter weather. The FAA's actions are the result of allegations during a 15-month period in which the FAA believes managers at Cleveland Hopkins International Airport failed on numerous occasions to keep the […]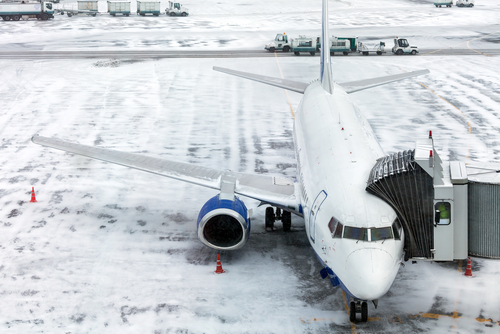 The Federal Aviation Administration (FAA) has proposed civil penalties against the City of Cleveland for alleged failure to provide safe airport conditions during winter weather.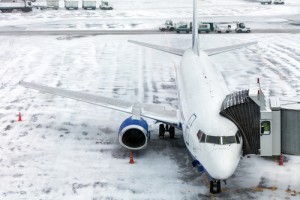 The FAA's actions are the result of allegations during a 15-month period in which the FAA believes managers at Cleveland Hopkins International Airport failed on numerous occasions to keep the airport's runways and taxiways safe and clear of snow and ice. According to Federal Aviation Regulations, airports with commercial service are required to have sufficient and qualified personnel to carry out their snow and ice control plans during severe weather. As a result the FAA has proposed a penalty of $735,000 for failure to comply.
FAA proposes $735,000 for failure to deliver safe airport conditions in winter weather
During the 15 month period up to 25 February 2014 the FAA began three separate investigations into the airports alleged breach of regulation. The FAA state that:
Early in the morning of 30 December 2013, two commercial aircraft were disabled on taxiways because of unsafe braking conditions. Regulations require airport personnel to monitor conditions and close any pavement areas that are unsafe.  Freezing rain and drizzle had been falling for more than two hours when the airport allegedly dismissed its maintenance staff at 11 p.m. the previous evening.  No airport personnel were on duty to operate snow-removal and de-icing equipment after the two passenger flights landed.
On 18 January 2014, an Aircraft Rescue and Fire Fighting vehicle slid on ice during a training exercise and was unable to stop before crossing a line that marked the entrance to a runway. An aircraft had just begun its take-off roll on that runway, resulting in a runway incursion.  The aircraft departed safely.
On 25 February 2014, airport management allegedly failed to follow the approved snow and ice control plan, resulting in unsafe conditions on the airfield. The airport was closed after one pilot reported poor to non-existent braking conditions.
The FAA has now worked with Cleveland Hopkins International Airport to update its snow and ice control plan. Adjustments included establishing new procedures and rearranging schedules to ensure sufficient personnel are available to respond when bad weather strikes.
An additional allegation occurred on 01 March 2015 whereby icy conditions prevented an air carrier from quickly exiting the runway. According to the FAA Controllers subsequently cancelled the take-off clearance for one flight and told the captain of another flight on final approach to go around.  During this investigation, the FAA found that, even under the updated policy, airport management allegedly had failed on 19 separate days between 05 January and 01 March to have the required number of maintenance and airport operations personnel on duty.
The City mow has 30 days to respond to the FAA enforcement letter.
Related topics
Related organisations