London Luton Airport awards first contract of £100m redevelopment programme
Posted: 17 September 2015 | Katie Sadler, Digital Content Producer, International Airport Review
London Luton Airport (LLA) has awarded the first contract for the phase one of a £100 million redevelopment project. Whitemountain, part of the Lagan group, will manage the construction and civil engineering of landside infrastructure and transport facilities. This will see the existing approach road to the terminal building turned into a dual carriageway, the […]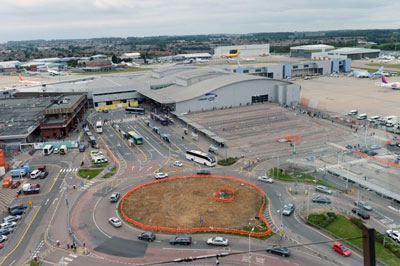 London Luton Airport (LLA) has awarded the first contract for the phase one of a £100 million redevelopment project.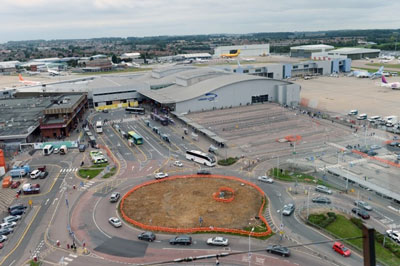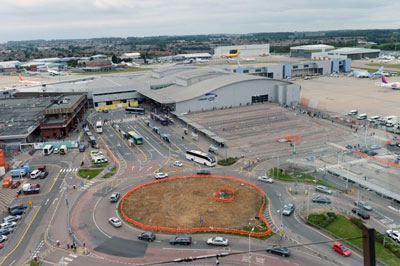 Whitemountain, part of the Lagan group, will manage the construction and civil engineering of landside infrastructure and transport facilities. This will see the existing approach road to the terminal building turned into a dual carriageway, the redevelopment of the short stay car parks and on-airport road network, the remodelling of the set-down area and the repositioning of the coach terminal.
The greater investment programme will increase London Luton's capacity from 12 million to 18 million passengers per year by 2026. As well as increased capacity, passengers are benefitting from a newly created security search area located on the ground floor. The new area is equipped with the latest scanning and tray return systems designed to improve the speed and ease that passengers can clear security.
Capacity at London Luton Airport will increase from 12 million to 18 million passengers per year by 2026
Future developments include improved rail services through the introduction of overnight rail services form Luton Airport Parkway and the introduction of Oyster Card services.
Retail space at the airport is set to double including a world-class executive lounge.
Nick Barton, CEO of LLA, said: "The appointment of Whitemountain shows we're making good progress on the development. The relocation of the security search area will make a positive difference to passengers. We've increased the size of this facility and introduced the latest technology which will allow us to speed up the screening procedures and minimising waiting times."
John Donaghy, Commercial Manager, Whitemountain, said: "The development happening at London Luton is really exciting. There is a big ambition to transform the airport and we're very happy to be delivering works on landside infrastructure and transport facilities."