Flybe announce new Edinburgh route and further expansion from LJLA
Posted: 25 August 2015 | Victoria White
Flybe is to operate a new daily mid-morning service to Edinburgh from Liverpool John Lennon Airport (LJLA), commencing in late October…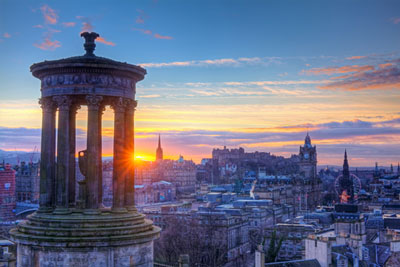 Flybe has announced that it will operate a new daily mid-morning service to Edinburgh from Liverpool John Lennon Airport (LJLA) commencing in late October.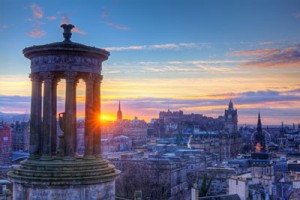 This will be Flybe's fourth route from Liverpool, complementing the airline's other services to the Isle of Man, Belfast City and Amsterdam which starts on 7th September.
In addition to the new Edinburgh service, Flybe is also committing to further expansion from Liverpool by adding capacity to their existing Isle of Man and Belfast City services with an additional daily departure to both destinations. This will see four daily departures to the Isle of Man and five daily departures to Belfast City, taking the total number of flights to and from Liverpool by Flybe to approximately 150 per week.
Edinburgh will be LJLA's first service to Scotland in almost 10 years and with a flight time of just 1 hour 15 minutes, will be the easiest way to travel to the Scottish capital from the City Region, compared to nearly 4 hours by train or car. The route is expected to be popular with both leisure passengers looking for a short break and those travelling on business with both ends of the route benefiting from this new air link.
Flybe and LJLA have worked closely over the past 12 months to explore new opportunities
Andrew Cornish, CEO of Liverpool John Lennon Airport, commented, "This time last year Flybe only operated to the Isle of Man from Liverpool, but over the past 12 months we have worked closely with the airline to explore a number of opportunities and we are naturally delighted that their operations from here are going from strength to strength.
"Edinburgh is an important new domestic route for Liverpool as we continue to give passengers across the City Region a wider choice of destinations from their local airport."
Flybe's Chief Commercial Officer, Paul Simmons, added, "We're committed to bolstering regional connectivity across the UK and into Europe and our two new Liverpool routes are a clear indication of this commitment.  We are naturally delighted to be extending further the Flybe presence at Liverpool John Lennon Airport and look forward to welcoming on board many new passengers in the upcoming months."
Chris Brown, Director of Marketing Liverpool, said, "A direct air link to Scotland and Edinburgh is a really valuable addition to the Liverpool City Region as it reflects requests for this connection from our business leaders.
"Aside from the significant boost this will provide for our visitor economy, it will also support our inward investment aspirations, particularly with it being launched in advance of next year's International Festival for Business 2016."