Manchester Airports Group reports strong annual growth
Posted: 23 July 2015 | Katie Sadler, Digital Content Producer, International Airport Review
Manchester Airports Group (M.A.G) has reported strong annual growth and development in both passenger numbers and commercial revenues. M.A.G results, for the 12 months ending 31 March 2015, indicate Group EBITDA rose by 17.2 percent to £283.6 million. According to M.A.G the increase was spurred on by a 10.7 percent growth in passenger traffic, continued […]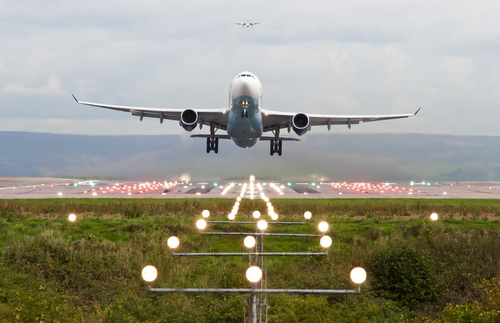 Manchester Airports Group (M.A.G) has reported strong annual growth and development in both passenger numbers and commercial revenues.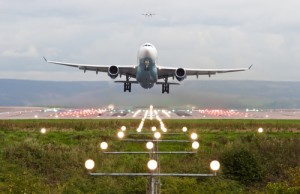 M.A.G results, for the 12 months ending 31 March 2015, indicate Group EBITDA rose by 17.2 percent to £283.6 million. According to M.A.G the increase was spurred on by a 10.7 percent growth in passenger traffic, continued improvement in commercial performance – particularly across its car-parking estate, and focussed expenditure to support both increased volumes and improved customer service. In addition, cash generated from operations increased 29.5 percent to £298.1 million compared to the previous year.
M.A.G, owner and operator of Manchester, London Stansted, East Midlands and Bournemouth airports, provides routes to over 270 destinations and continues to develop routes to Europe, North America, the Middle East, North Africa and the Far East.
Manchester Airport recorded a 7.2 percent increase in passenger traffic for the fourth year in succession which in turn led to a 10.5 percent revenue increase to £369.9 million. Over the past year the airport has witness the Metrolink airport extension and has expanded the security area in Terminal 1.
Traffic growth at London Stansted Airport has continued to grow following the signing of long-term commercial agreements with major airlines, on-going product expansion in areas such as lounges and fast track, an increase in third party commercial partnership agreements and further investment in car parking capacity. The airport EBITDA rose 28.8 percent from £25.6 million to £114.5 million.
East Midlands Airport has also continued to perform well this year, seeing passenger numbers and EBITDA grow strongly. In addition to delivering strong passenger numbers and a range of new routes during the year, the airport has also handled 312,000 tonnes of freight, making it the UK s second largest freight facility.
Bournemouth Airport continues to be an important contributor to the Group and following the news earlier this year that Flybe is relocating its southern base to the airport and adding 10 new routes, passenger numbers are due to significantly increase in 2015-16.
Charlie Cornish, Chief Executive Officer of M.A.G, said:
"M.A.G has delivered a fifth consecutive year of strong growth, investment and development that has enabled us to exceed expectations across many of our key measures, including the delivery of industry leading passenger numbers and trading performance.
"The success of M.A.G s commercial and operational strategy is reflected in the fact that we have welcomed nearly 5 million more passengers into our four airports and been able to offer them an increasingly diverse range of facilities, unparalleled choice of airlines and range of destinations that has taken them all over the world.
"Our airports have a vital role to play in the next 10-15 years as London expands eastwards, the Northern Powerhouse becomes a reality and runway capacity in the South East becomes even scarcer. Following the Airports Commission s submission of its Final Report, it is imperative that the focus of Government and other stakeholders is on the practical steps needed to maximise the potential of existing airport capacity in the period before any new runway is completed."
In addition to UK operations, M.A.G – USA was launched with the appointment of Rosemarie Andolino as Chief Executive and President.  She will oversee the development of M.A.G s airport services business in North America and will work with airports to develop and operate terminal and retail solutions, passenger lounges and car parking facilities.