Bristol Airport opens £8.6 million terminal extension
Posted: 10 July 2015 | Katie Sadler, Digital Content Producer, International Airport Review
Bristol Airport has opened the first of two terminal building extensions following an £8.6 million investment. Following 12 months of construction, the east terminal extension opened its doors to the public on 02 July 2015. The completed terminal extension incorporates a significantly enlarged departure lounge featuring hundreds of additional seats as well several retail and […]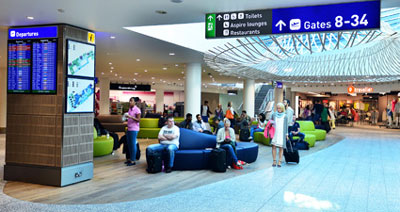 Bristol Airport has opened the first of two terminal building extensions following an £8.6 million investment.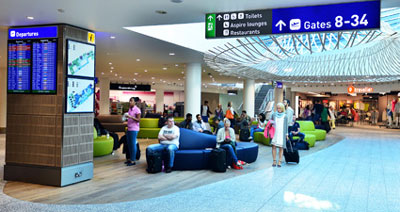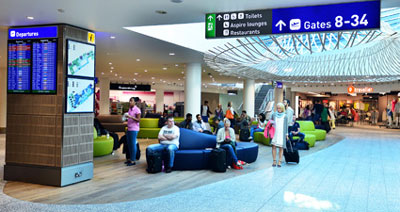 Following 12 months of construction, the east terminal extension opened its doors to the public on 02 July 2015. The completed terminal extension incorporates a significantly enlarged departure lounge featuring hundreds of additional seats as well several retail and catering brands. The development also features an outdoor terrace area with views of arriving and departing aircraft, including bar and restaurant seating under a retractable roof. In addition, a second executive lounge will open as part of phase two within a few weeks' time.
Work on the second extension has already begun on the western end of the new building. The £24 million project, due to open in summer 2016, will improve the security search process for passengers and create an enlarged baggage reclaim area, customs facilities, arrivals retail, and meet and greet area.
Robert Sinclair, Chief Executive Officer at Bristol Airport, said: "More than 750,000 passengers are set to fly from Bristol Airport during July and August alone, and we are confident they will be wowed by this new extension and the space, comfort and wider choice it provides. Combined with the west terminal extension we recently announced, this development is a significant step towards achieving our vision to provide passengers from the South West and Wales with a world-class customer experience when flying in and out of their local airport."
Improved Infrastructure links to the airport are planned across the West of England; including enhanced access from the north, east and west via the construction of the South Bristol Link – due for completion in 2016.