Gold Coast Airport announces $200 million improvement project
Posted: 9 July 2015 | Katie Sadler, Digital Content Producer, International Airport Review
Australia's Gold Coast Airport is to receive an investment worth $200 million to increase capacity at the airport's terminal buildings. The proposed redevelopment, named Project LIFT (Lets Invest for Tomorrow) and funded by Queensland Airports Limited, has been designed to address current peak hour capacity issues and the predicted growth up to 2023. The project […]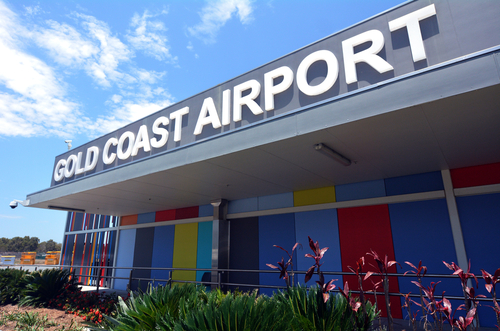 Australia's Gold Coast Airport is to receive an investment worth $200 million to increase capacity at the airport's terminal buildings.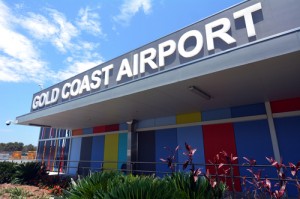 The proposed redevelopment, named Project LIFT (Lets Invest for Tomorrow) and funded by Queensland Airports Limited, has been designed to address current peak hour capacity issues and the predicted growth up to 2023. The project will focus on improving the southern portion of the airport and aims to deliver better services while creating jobs and other economic opportunities
Stage one of construction is due to commence in early 2016 and includes three new widebodied aircraft stands and a three level terminal development designed for up to two aerobridges. The first stage of development is due for completion in late 2017 ahead of the Gold Coast hosting the Commonwealth Games in 2018.
The redevelopment work will also include further stages to enhance the existing terminal building through two additional widebodied aircraft parking stands, with provision for additional aerobridges as required. The final stages will be completed in late 2018 and 2020.
Gold Coast Airport is the country's fastest growing airport making it the 6th busiest international airport in Australia. The airport welcomes 5.8 million passengers a year with leisure-based travel accounting for an estimated 75 percent of all traffic.
The airport is already experiencing capacity problems during peak hours in the areas of check-in, international arrivals, domestic and international departure lounges, baggage handling, and domestic baggage reclaim. Internal redevelopment of the terminal is now required to allow the airport to function more efficiently and effectively.
Gold Coast Airport Pty Ltd (GCAPL) Chief Operating Officer David Collins said: "This redevelopment will ensure more efficient use of terminal space and offer increased capacity, meaning service for travellers is faster and more efficient, with broader retail choice.
"In recent years, Gold Coast Airport has experienced high rates of growth due to an increase in low cost and full service carrier airlines, both domestically and internationally. The airport currently services international markets in East and South East Asia and the Pacific.
"Recent investigations have found the capacity of aircraft parking stands is currently exceeded at peak times, and if no action is taken to provide additional aircraft parking by 2018 access to the airport would need to be restricted. This could significantly impact the airport's ability to service future domestic and international passenger demand."
Dennis Chant, Managing Director of Queensland Airports Limited, added: "Project LIFT will allow us to meet forecast demand for the next eight years while also creating additional employment, generating further economic activities, and providing capacity for future growth.
"Importantly, the region will benefit through the creation of more than 230 full-time jobs during stage one of construction, while an additional 180 direct full-time workers will be required for ongoing operations."
Related topics
Related regions