Passenger growth continues at Abu Dhabi International Airport
Posted: 29 June 2015 | Katie Sadler, Digital Content Producer, International Airport Review
Abu Dhabi International Airport has announced a 14.9 percent increase in passenger air traffic during May 2015 compared to the same month last year. Figures reveal 1,877,440 passengers passed through the airport during May resulting in nearly 15,000 aircraft movements. The increase was in part due to Alitalia's newly opened routes to Milan and Venice; […]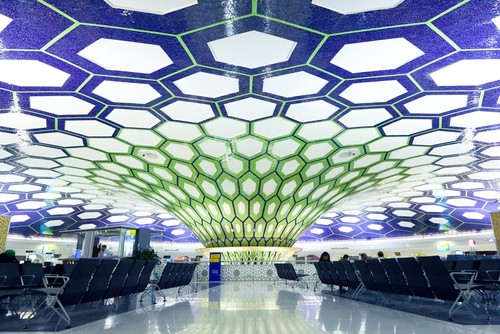 Abu Dhabi International Airport has announced a 14.9 percent increase in passenger air traffic during May 2015 compared to the same month last year.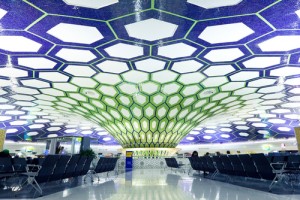 Figures reveal 1,877,440 passengers passed through the airport during May resulting in nearly 15,000 aircraft movements. The increase was in part due to Alitalia's newly opened routes to Milan and Venice; this resulted in a 166.5 percent grown in Italian passenger traffic to and from the airport compared to May 2014. Furthermore, passengers taking flights to and from the United States also registered similar increase with more than 106,000 passengers last month, translating into 49 percent growth in traffic compared with May 2014.
The greatest increase in passenger traffic was recorded from India. May 2015 saw 305,000 passengers travel from the region, an increase of 58.6 percent compared to May last year.  As a result Mumbai was recorded as one of the top five destinations from Abu Dhabi International Airport alongside Manila, London Heathrow, Doha and Bangkok. The top five accounted for 16 percent of all air traffic during the month.
Abu Dhabi International also revealed a 9.8 percent increase in cargo traffic equating to 73,476 tonnes during May 2015 compared to 66,944 tonnes in May last year.
Eng. Ahmad Al Haddabi, Chief Operations Officer at Abu Dhabi Airports, commented on the latest air passenger traffic figures: "May was an excellent month for us, and we continue to see strong growth across all key sectors with both passenger and cargo facilities running smoothly. The ability to handle increases in traffic on this scale, month after month, is a testament to the efforts and experience of our operations team, as well as a clear indication of our national carrier Etihad's strong continued growth. With this trend forecast to continue, we remain committed to maintaining and improving levels of customer service, in order to ensure an outstanding experience for passengers at Abu Dhabi International Airport."
Related airports
Related organisations