Skyguide wins contract with Integra AS to provide training for Avinor
Posted: 16 June 2015 | Skyguide
Skyguide is delighted to announce its agreement with Integra AS for the creation and operation of the Integra Tower Training Centre for Avinor in Oslo…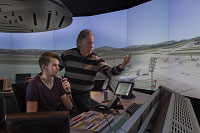 Skyguide is delighted to announce its agreement with Integra AS for the creation and operation of the Integra Tower Training Centre for Avinor in Oslo.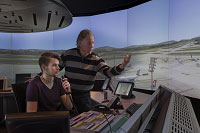 From Autumn 2015, Air Traffic Controllers from 20 Norwegian airports including Oslo-Gardermoen, Stavanger, Bergen and Trondheim will be offered Swiss-quality training at the Integra Tower Training Center. The centre will be used mainly for ATCO transitional training, ATCO unit training and ATCO continuation training (primarily emergency training).
Skyguide designs and develops a wide range of training programmes to help its customers acquire the skills they need, in line with international standards. Skyguide supports its customers in building up and sharpening their air traffic management and technical expertise, providing them with training tailored to their needs, either in its world-class training center or in a location of their choice.
As the Swiss air navigation services provider, skyguide is responsible for air traffic management in Switzerland for both civil and military operations, and can leverage more than 80 years of expertise and innovation in the field of air navigation services. We are highly experienced aviation professionals – customer oriented and solution driven. With a pool of over 500 air traffic controllers and 600 operational and technical experts – among whom world-renowned professionals – we strive every day to ensure safety and to create unrivalled solutions for airports, air navigation service providers, aircraft operators and other players in the industry.
Discover skyguide solutions' webpage at www.skyguide.ch and learn more about our products and services.