BEUMER Group to demonstrate high-efficiency baggage handling at Dubai Airport Show 2015
Posted: 6 May 2015 | BEUMER Group
BEUMER Group – a leading global supplier of baggage handling systems – will demonstrate high-efficiency, fully-automatic and semi-automatic baggage handling systems on Stand 6704 in the German Pavillion at Dubai Airport Show 2015, from 10th to 12th May…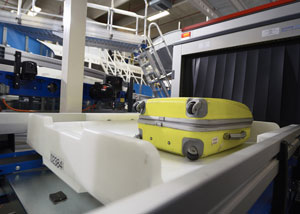 Key Facts:
First high-speed baggage handling system with ECAC3 certification for standard and extended tote sizes
On-stand demo of semi-automatic baggage handling equipment used in Dubai Airport for high-efficiency baggage unloading
Copies of new BEUMER Group White Paper on upgrading from ECAC2 to ECAC3
BEUMER Group will be on Stand 6704, German Pavillion, Dubai Airport Show 2015, from 10th to 12th May.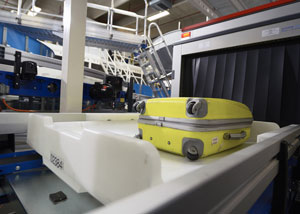 BEUMER Group – a leading global supplier of baggage handling systems – will demonstrate high-efficiency, fully-automatic and semi-automatic baggage handling systems on Stand 6704 in the German Pavillion at Dubai Airport Show 2015, from 10th to 12th May.
The BEUMER Group stand will highlight the industry's first, high-speed tote-based baggage transport system to be certified to the European Civil Aviation Conference (ECAC) Standard 3 for in-tote screening using standard and extended tote sizes.
"With a choice of screening machines from the industry's leading manufacturers, Crisplant CrisBag® provides airports with a fully-integrated high-speed baggage handling and ECAC3-screening system," explains Klaus Schäfer, Managing Director, Crisplant. "With its compact footprint, high speed and 100% tracking and traceability of each item of baggage, CrisBag can be installed as a new system or as an upgrade and is currently being installed in Abu Dhabi International Airport's new Midfield Terminal."
Visitors to the stand will also be able to collect a copy of the BEUMER Group's recent white paper: 'Assessing the Impact of ECAC3 on BHS – Considerations for upgrading existing ECAC2 systems.'
BEUMER Group is a global company, working with airports around the world through a network of local offices. To provide close partnership and effective communication with airports throughout the region, BEUMER Group Middle East has offices in Dubai, Abu Dhabi and Qatar.