Construction of Terminal 3 to begin at Frankfurt Airport
Posted: 20 April 2015 | Katie Sadler, Digital Content Producer, International Airport Review
Construction work on Terminal 3 at Frankfurt Airport has been given final approval by Fraport AG Supervisory Board. Work will begin late 2015. Following a comprehensive and detailed analysis of an audit study commissioned by the Hesse state government, the owners of Frankfurt Airport, Fraport AG have announced construction of the new Terminal 3 will […]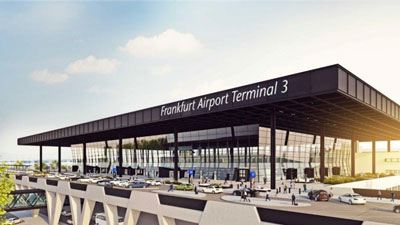 Construction work on Terminal 3 at Frankfurt Airport has been given final approval by Fraport AG Supervisory Board. Work will begin late 2015.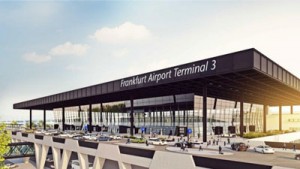 Following a comprehensive and detailed analysis of an audit study commissioned by the Hesse state government, the owners of Frankfurt Airport, Fraport AG have announced construction of the new Terminal 3 will begin later this year.
Studies carried out by two independent research institutes forecast passenger volume to rise between 68 million and 73 million by 2021. The airports current capacity is 64 million passengers this level will be exceeded by 2021.
Fraport AG's executive board chairman, Dr. Stefan Schulte commented on the decision: "We have thoroughly assessed and scrutinized all possible alternatives before deciding in favour of Terminal 3.  We are very well aware of our responsibility to our shareholders, our customers, passengers and employees, as well as to the people living in the region.  Frankfurt Airport is Germany's largest place of employment and serves as the 'Gateway to the World' for the state of Hesse and Germany as a whole.  The new Terminal 3 will underscore this role and thus further strengthen our region.  To accommodate the forecast traffic growth, it is now necessary to commence construction for the third terminal during the current year."
Fraport will soon issue an EU-wide notice and invitation to tender for the first phase of the excavation works on the site of the future Terminal 3. Construction time for the terminal is scheduled to take place over a period of some seven years. The new Terminal 3 is expected to become operational in 2022.