inter airport Europe 2015 adds a further exhibition hall
Posted: 25 March 2015 | inter airport Europe
Show organisers, Mack Brooks Exhibitions, has expanded the exhibition space at inter airport Europe 2015 by adding a third hall. The 20th anniversary edition of the International Exhibition for Airport Equipment, Technology, Design & Services, held from 6 – 9 October 2015, at the Munich Trade Fair Centre, Germany, for the first time will comprise […]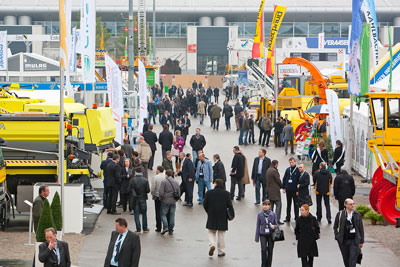 Show organisers, Mack Brooks Exhibitions, has expanded the exhibition space at inter airport Europe 2015 by adding a third hall.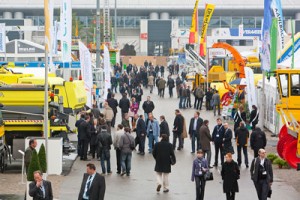 The 20th anniversary edition of the International Exhibition for Airport Equipment, Technology, Design & Services, held from 6 – 9 October 2015, at the Munich Trade Fair Centre, Germany, for the first time will comprise of three exhibition halls and a spacious outdoor area.
"More than half a year ahead of the show the available stand space in halls B5 and B6 had already been booked or reserved, while the demand for stand space continues to be very strong. With the directly neighbouring hall B4 we are now able to offer additional stand space in the indoor area of the exhibition," explains Nicola Hamann, Managing Director of Mack Brooks Exhibitions.
Currently some 460 exhibitors from 37 countries cover a net floor space of more than 25,000 m2 indoors and outdoors. Many exhibitors have booked larger stand space at this year's inter airport Europe in order to present a wider range of their innovative equipment to visitors. Live demonstrations of new products and systems are a key feature of inter airport Europe, the world's largest platform for the entire airport industry. Every two years airport operators come to Munich to source the latest equipment and tailor-made solutions for ground handling, terminal operations, airport IT and airport design. The previous exhibition attracted a total of 11,900 visitors from 110 countries; visitors to the show are industry experts from airports, airlines, air cargo carriers and aviation-support.
"The high demand for floor space at this year's leading exhibition for the airport industry doesn't come as a surprise. Airports worldwide and European airports in particular, are facing a severe capacity problem. From around 100,000 flights per day globally more than a quarter pass through Europe, with a tendency for further growth. Airport enlargement, refurbishment and new construction are, therefore, high on the agenda of airport operators, and the competition between airports is continuously growing. Airport operators are meeting these challenges by investing in key areas such as passenger handling, security, cargo operations and GSE to enhance cost-efficiency and sustainability. Fully automated handling systems, live interaction with the passenger via their smartphones, enhanced data exchange, time efficient aircraft handling, energy-saving airport design and highest possible security standards are currently in the focus of the airport industry," explains Nicola Hamann.
inter airport Europe covers four exhibition categories: interRAMP (ground support equipment), interTERMINAL (technical terminal installations and services), interDATA (specialised hard and software) and interDESIGN (architecture and furnishings).    
The exhibition halls at the Munich Trade Fair Centre are of the latest standard; column free, with high ceilings, resulting in a spacious light atmosphere for the attractive display of products and services. The outdoor area has a generous layout and will accommodate large and heavy airport equipment. The Munich Trade Fair Centre is well connected and offers a direct shuttle bus service between the exhibition centre and the international airport for the duration of the show. Opening hours of inter airport Europe 2015 are Tuesday, 6th October to Thursday, 8th October 2015, from 9am to 5pm and on Friday, 9th October 2015, from 9am to 3pm.
With the opening of an additional third hall, there are once again a number of new stand opportunities at inter airport Europe 2015 available. Information on stand reservation can be requested from the show organisers, Mack Brooks Exhibitions, or accessed via the show website www.interairport.com/europe.