iTEC sign agreement to extend European ATM collaboration
Posted: 13 March 2015 | Katie Sadler, Digital Content Producer, International Airport Review
The iTEC (interoperability Through European Collaboration) project has signed a formal agreement extending the technical and commercial confines of the collaboration and committing to the conditions for developing the common iTEC Controller Working Position (CWP). The agreement took place at the World ATM Congress in Madrid. The continuation of the collaboration recognises the success in […]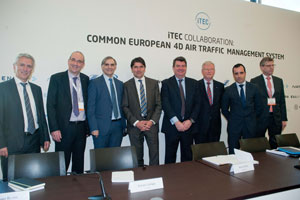 The iTEC (interoperability Through European Collaboration) project has signed a formal agreement extending the technical and commercial confines of the collaboration and committing to the conditions for developing the common iTEC Controller Working Position (CWP).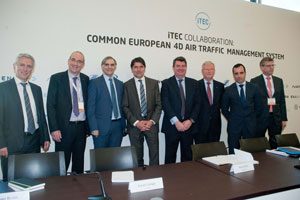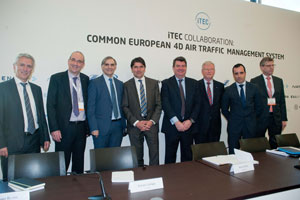 The agreement took place at the World ATM Congress in Madrid.
The continuation of the collaboration recognises the success in developing the Flight Data Processing System (FDP) together and more recently agreeing the common specifications for the CWP, while maintaining interoperability with other European air traffic management systems.
The iTEC consists of air navigation service providers of Spain (ENAIRE), Germany (DFS), the UK (NATS) and the Netherlands (LVNL) – alongside systems provider Indra. The collaboration was established to develop the next-generation Flight Data Processing (iTEC-FDP) system and to explore collaboration on a Controller Working Position (iTEC-CWP).
The agreements main objective is to develop a high-end air traffic management system for busy and complex airspace that meets the SESAR requirements and enables significant steps forward in productivity. The iTEC aims to play a major role in the future of ATM within Europe providing a platform for further interactions and cost reductions, this will aid the ultimate vision of a Single European Sky (SES).
Speaking at the World ATM Congress in Madrid, Ignacio González, Chairman of the iTEC board, said: "Working together through collaborative ventures such as the iTEC Controller Working Position, which will integrate the most advanced features of SESAR developments, is the most effective way to deliver ANSP efficiencies and enhancements – for the benefit of everyone within the aviation community, including passengers."
Related topics
Related organisations