Edinburgh Airport passenger numbers rise by 8.2% in February
Posted: 12 March 2015 | Katie Sadler, Digital Content Producer, International Airport Review
The latest passenger figures reveal Edinburgh Airport saw an increase of over 657,000 people travelling through the terminal in February, an increase of 8.2%.   The increase was partially due to the thousands of rugby fans travelling to Scotland from Italy and Wales. In addition to this Domestic passenger figures rose by 9.5% from 338,770 […]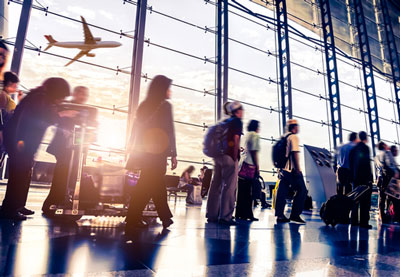 The latest passenger figures reveal Edinburgh Airport saw an increase of over 657,000 people travelling through the terminal in February, an increase of 8.2%.
The increase was partially due to the thousands of rugby fans travelling to Scotland from Italy and Wales. In addition to this Domestic passenger figures rose by 9.5% from 338,770 in February last year to 370,907 in 2015. In total 657,386 passengers took off and landed at Edinburgh Airport in February.
The airport also saw a growth in the number of international passengers travelling in February. An additional 286,479 people travelled resulting in an increase of 6.5%
The addition of further daily flights and services between Edinburgh and London including Ryanair to Stansted and Flybe to London City has helped drive passenger growth. The airport now serves 40 airlines and 100-plus destinations.
Gordon Dewar, Chief Executive of Edinburgh Airport, commented on the latest figures:
 "After starting the New Year on a solid footing we enjoyed a strong February with our passenger numbers up over 8%. This is great news for our airlines, our passengers and Edinburgh's economy as many people no doubt travelled here for the RBS 6Nations.
 "Strong performances in both our domestic and international traffic helped drive our growth last month with new services launching to Madeira with easyJet, increased flights to Dublin with Ryanair and larger aircraft operating between Edinburgh and Paris on AirFrance' HOP! route.
"We have a number of routes operating which weren't in place last year and this has also helped drive our passenger numbers. Qatar Airlines, which launched last May, are delivering over 7000 more passengers than we had last February.
"We're looking forward to a busy few months as we prepare to welcome even more new airlines to Edinburgh. Of course we can only continue to drive passenger growth and our economy if our calls to reduce and abolish Air Passenger Duty are answered."