Chopin Airport opens new rapid exit taxiway
Posted: 11 March 2015 | Katie Sadler, Digital Content Producer, International Airport Review
Warsaw's Chopin Airport has opened a new rapid exit taxiway, TWY N1. The addition will allow aircraft landing from a westerly direction to exit RWY 1 faster improving operational capacity. Located close to the intersection between RWY 1 (11-29) and A, J and T taxiways, the addition allows aircraft to taxi off the runway at higher […]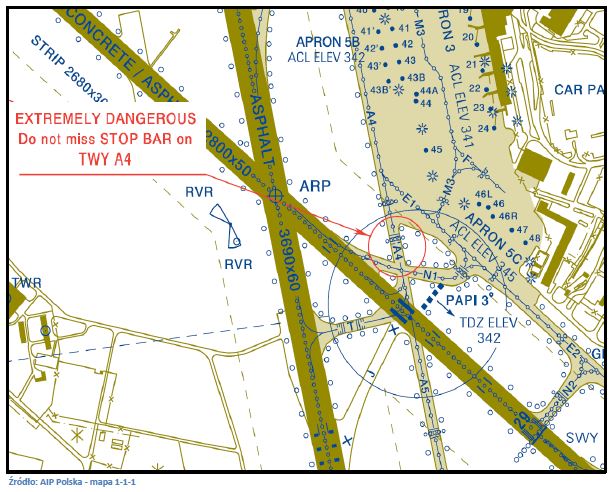 Warsaw's Chopin Airport has opened a new rapid exit taxiway, TWY N1. The addition will allow aircraft landing from a westerly direction to exit RWY 1 faster improving operational capacity.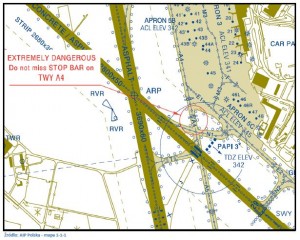 Located close to the intersection between RWY 1 (11-29) and A, J and T taxiways, the addition allows aircraft to taxi off the runway at higher speed than currently possible using existing taxiway N2 and N3.
The new infrastructure has provided aircraft landing on runway direction 11 with a quick safe way to exit the runway, improving operational capacity and safety. Noise pollution will also be reduced as a result of plane engines using reverse thrust on a shorter distance.
The new rapid exit taxiway is the latest step in development projects carried out at Chopin Airport. January 2015 saw the opening of a new apron for aircraft de-icing, while a new cargo apron and a new section of TWY A were put into operation earlier in the year.
Chopin Airport operator 'Polish Airports' enterprise, signed a contract with Pekao SA bank in February 2015 for a release of bonds worth PLN 600 million. The allocated funds will allow for an extension of the passenger terminal, modernization and redevelopment of apron parking areas and completion of the construction of the five-star Renaissance hotel.  The redevelopment investment plan is expected to continue until 2016 at a cost of approximately PLN 800 million.