Forum to discuss future of airline navigation
Posted: 11 February 2015 | Airways New Zealand and GroupEAD
Utilising advancements in aircraft navigation techniques will be the topic of discussion at Approach15, a forum of industry experts to be held in Queenstown, New Zealand this month…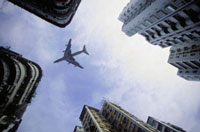 Utilising advancements in aircraft navigation techniques will be the topic of discussion at Approach15, a forum of industry experts to be held in Queenstown, New Zealand this month.
Performance Based Navigation (PBN) has the potential to unlock substantial efficiencies for airports and airlines across all operational levels. 
 
Airways New Zealand, in association with leading PBN provider GroupEAD, will host Approach15 on 17-18 February to share knowledge and expand the PBN capabilities across the Pacific region, and coordinate collaborations between organisations attending.
 
With PBN, flight procedures are satellite-based rather than dictated by ground-based navigation aids. This enables radical efficiencies and safety enhancements, especially in areas where radar control is not possible.  Over recent years Airways has been gradually introducing sophisticated PBN techniques throughout New Zealand – with outstanding results. 
 
Airways' Chief Operating Officer Pauline Lamb says the air navigation service provider is working towards PBN becoming its default position for Instrument Flight Rules flight management. 
 
"We're making good progress to establish PBN as the default navigation system used for departure, arrival, and enroute procedures. The Approach15 forum will provide the opportunity to share these developments with the world," she says.
 
"PBN has provided the opportunity for all parties (the regulator, the airlines, the airport company and Airways) to leave the politics and commercial interests at the door and work together for a common goal. This has led to a world-leading and advanced ATM tool which has significantly reduced fuel burn and CO2 levels, and radically increased capacity and runway utilisation. This has led to a better customer experience and enabled significant improvements for everyone," says Ms Lamb.
 
Airways' Queenstown Tower Team Leader Clayton Lightfoot says that Queenstown, Approach15's host town, is a prime example of the results to be gained with efficient PBN systems. 
 
"Since introducing performance based navigation here in 2012, Queenstown Airport can now handle double the number of movements of aircraft per hour in poor weather, regardless of its mountainous terrain," he says.
 
By the end of 2016 Airways will have implemented PBN throughout all the controlled aerodromes in New Zealand, with huge benefits for travellers, airlines and the environment. 
 
Approach15 is an annual forum to discuss the future of PBN. The 2015 forum in Queenstown will cover the introduction of ICAO's Advanced RNP, new equipment mandates from CASA, and the New Zealand Civil Aviation Authority's recently launched New Southern Sky national airspace and air navigation plan.  For more information visit www.approach15.com.