Greek airline Ellinair selects SITA for passenger management
Posted: 10 February 2015 | SITA
SITA's Horizon next generation passenger services system to help manage reservations, inventory, e-ticketing and pricing…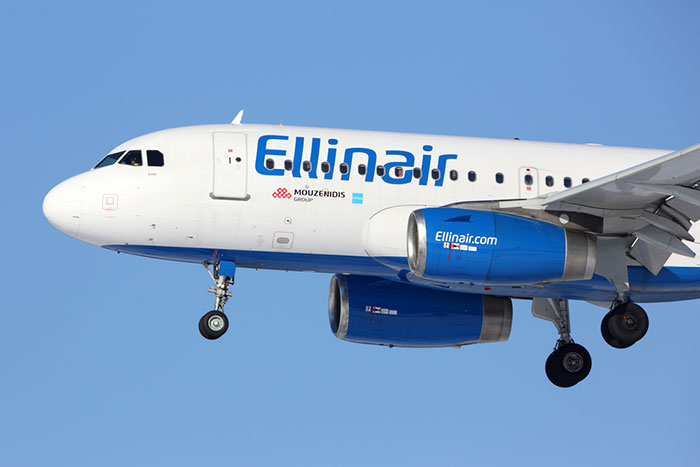 Greek airline Ellinair has signed a seven-year agreement with air transport IT specialist, SITA, for the Horizon next generation passenger services system to support the airline's ongoing growth and evolution. The agreement includes core reservations services that will help the airline manage its reservations at airline and partner sales offices, as well as through global distribution systems (GDS), travel distributors and online consumer sites.
Eillinair, which recently transformed itself from a charter airline to a fully scheduled carrier, will also use SITA's services to manage inventory, check-in and e-ticketing. In addition, SITA's AirfarePrice will help the airline better manage large transaction volumes and price a wide variety of fare types to meet market needs all around the world.
Ioannis Mouzenidis, Chief Executive Officer, Ellinair, said: "With SITA's passenger services system, we now have a robust, reliable reservation system to help facilitate our scheduled operations and GDS distribution globally. As our customers increasingly use mobile phones, tablets and other devices, we need to be flexible so we can deploy our services via any channel and adapt to changing market needs. Horizon will provide this flexibility."
More than 150 airlines and ground handlers worldwide currently use SITA's Horizon passenger services system. With Horizon, Ellinair can control all aspects of its distribution, while maximizing efficiency, improving yields, increasing sales, reducing operational costs and maintaining a close relationship with passengers. And because SITA is a neutral provider, Ellinair has the flexibility to use the most appropriate distribution channel mix at all times.
With AirfarePrice, Ellinair has the ability to increase revenues through ancillary services, while accessing all the information and interfaces needed to support many different sales channels, including call centers, airport ticket offices and online sales environments. AirfarePrice is fully integrated with SITA Reservations.
Dave Bakker, SITA President, Europe said: "Ellinair has a history of providing customer service excellence. SITA's Horizon passenger services system will enable them to build on this tradition by providing services via multiple customer channels—from the web to smartphones to call centers. It will also give them the ability to provide quick, tailored responses to customer requests." 
Related airlines
Related organisations
Related people