Abu Dhabi International Airport marks highest passenger traffic increase in airport's history
Posted: 26 January 2015 | Abu Dhabi Airports
20 million passengers passed through the airport's three terminals in 2014, up more than 20% from the previous year…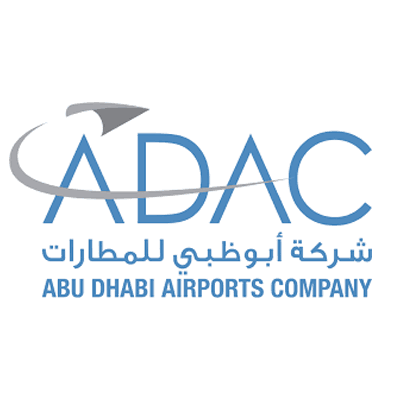 Abu Dhabi Airports today reported a year of solid growth in 2014, setting new annual records in passenger figures, aircraft and freight traffic.
During the year, the airport welcomed around 20 million inbound, outbound and transfer passengers, representing an annual growth of 20% – the highest ever in Abu Dhabi International Airport's history. The airport handled 154,821 traffic movements, up 14.5% compared to last year. Cargo throughput rose 12.8% year on year, reaching 797,069 million tonnes.
Commenting on these numbers, H.E. Ali Majed Al Mansoori, Chairman of Abu Dhabi Airports, said: "Abu Dhabi Airports is playing a fundamental role in supporting the drive by the emirate of Abu Dhabi to grow its global position as a key player in various dynamic industries, including aviation, both through offering excellent services for passengers, and by increasing capacity to meet the continuing growth in demand. The continuing growth in passenger numbers translates this ambition as it strengthens Abu Dhabi's position as a growing global transportation hub. Travelers are increasingly choosing to make Abu Dhabi their final destination or stopping point, whether for business or for pleasure, and we will maintain our commitment to improving their experience at Abu Dhabi International Airport, applying imagination and innovation to everything we do.  This will be seen in all of our operations, not least in the Midfield Terminal Project, which is making excellent progress towards its opening in 2017."
In 2014 two new airlines joined Abu Dhabi International Airport; the Greek Aegean Airline and Nikki Airways from Austria, and a further 12 new destinations were added during the year. The top five destinations from Abu Dhabi were India, Germany, United Kingdom, Pakistan and Saudi Arabia.
Last month, the airport re-opened its newly renovated Southern Runway as part of its expansion plans in preparation for the iconic Midfield Terminal Complex (MTC) becoming operational in 2017. The Southern Runway is now fully functional alongside the parallel Northern Runway. Together, both runways will reach a total combined capacity in excess of 500,000 aircraft movements annually making Abu Dhabi International Airport one of the largest two-runway operations in the world.
Figures for the month of December 2014 show that the airport ended the year on a high note.  Passenger traffic was up 21.7% with 1,833,868 million travelers compared to December 2013. Cargo tonnage was up 5.6% to 69,736 tonnes.  The number of aircraft movements went up by 17% to 14,105 movements. December was the airport's second busiest month of the year following August 2014 .   
Al Mansoori added: "2014 was also a year of remarkable development as much as it was a year of growth as we focused on enhancing our facilities to keep in stride with the fast pace of growth and to offer a world class travelling experience to the passengers. I would like to take this opportunity and thank our partners and stakeholders, including the Departments of Ports and Airports Security, Immigration, Customs and our airlines, for taking part in our initiatives and supporting our ambition to deliver state-of-the-art services to all passengers."
Last year saw the production of 20 new bus gates, 21 new code E aircraft stands for wide-bodied aircraft, and 16 new security x-ray machines to expand the current flight and aircraft handling capacity. An additional enhanced baggage transfer system has also been introduced for handling transfer luggage between connecting flights, which  enable the airport to handle the increased volume of passenger luggage significantly more efficiently.
These infrastructure developments form part of the Capacity Enhancement Programme (CEP) for Abu Dhabi International Airport.  The airport capacity will be boosted further by 30 million passengers when the Midfield Terminal is fully operational.
In November, a total of 1,537,952 passengers passed through Abu Dhabi Airport during the month, a 15.6% increase compared with November 2013. There were 13,501 aircraft movements, which was a 13.9% increase over November 2013's figure of 11,856. Cargo activity comprised 75,726 tonnes handled at the airport's three terminals in November 2014, a 13.8% increase when compared to November 2013.
In 2014, the airport won the prestigious title of the "Best Airport for the Middle East region" twice from the Airports Council International (ACI) and by The World Airport Awards of Skytrax, for the third consecutive year, reaffirming Abu Dhabi's position as a world leading aviation hub.   The ACI award came as a result of the Capital's airport score in the 2013 Airport Service Quality (ASQ) Survey results – a key benchmark for customer service in the global airports' industry.
Related organisations
Related people