China Eastern to save US$4m with new Hub Control Center Powered by SITA Technology
Posted: 14 January 2015 | SITA
China Eastern has recorded a 16% drop in staffing hours and a 60% drop in overtime for ground operations as a result of a new Hub Control Center (HCC) using SITA's resource management technology…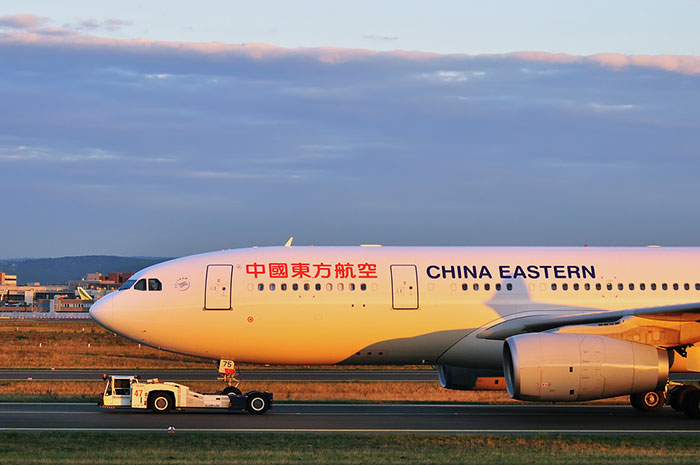 The improved efficiencies are expected to deliver the airline savings of more than US$4 million in 2015.
China Eastern, one of the world's top five airlines with more than 500 aircraft and serving 80 million passengers, has met the challenge of a growing fleet and operations with limited human resources by launching a new HCC powered by SITA technology. The center covers resource, hub and turnaround management. During delays and disruption the HCC reallocates gates, ground tasks, suggests flight schedule changes and re-accommodates passengers, all in real time. For example, in the case of an incoming flight delay, the HCC has the overview of passenger connections and can arrange for a speedy transfer to the connecting flight.
Hu Zhenming, Chief Service Officer and General Director of Airport Service, China Eastern, said: "We have worked closely with SITA to develop our new HCC and the results we have seen from using SITA's integrated technology for our ground operations are impressive. The cost savings we are experiencing will see the investment pay for itself in less than a year.
"Importantly too, our operations are running more efficiently and our passengers are benefiting from improved service. Every minute counts in operations and now at our Hub Control Center, with SITA AirportResource Manager and the turnaround and transfer systems, we are making informed decisions in real time that are delivering improvements every day. Following our initial success we have now started the rollout to our regional hubs Beijing (PEK), Kunming (KMG) and Xian (XIY) and look forward to improved operations at these airports too."
More than 8,000 staff run the ground handling operations at China Eastern's two major hubs, Hongqiao (SHA) and Pudong (PVG), and close to 5,500 are managed with SITA AirportResource Manager. It handles the efficient allocation of staff to the more than 13,000 tasks for 1,100 flights each day. Operational information is fed into the systems, which use optimization algorithms developed by SITA with top university researchers. This ensures resources are allocated – and as the situation changes re-allocated – in real time in the most efficient way.
Ilya Gutlin, SITA President, Asia Pacific, said: "China Eastern's experience of the drop in both overall staffing hours and overtime shows how SITA's technology enables real-time and collaborative decision making to deliver improvements across the business. The airline has integrated SITA's operations technology into a Hub Control Center that is delivering benefits in three areas. Our resource management systems are ensuring high utilization of staff; our turnaround management system is improving on-time performance; and our transfer management system is improving the passenger experience by reallocating transfer passengers effectively during times of disruption".
Gutlin added: "A trend is emerging where airlines are looking to manage their network from a single location and to bridge their ground operations with existing Operational Control Centers. China Eastern, with its new Hub Control Center, is one of the first to reap the benefit of using data effectively, in real time, to make better decisions to improve operations every day. The airline is now providing better service to passengers. And the systems cross-utilize resources and enable collaborative decision making while delivering millions of dollars savings to the bottom line. Aircraft are expensive assets and shaving five minutes off time on the ground can make the difference between loss and profit."
SITA's technology is highly intuitive and it is designed to be easily implemented. Real-time information is delivered to smartphones and ruggedized handheld devices. Color-coded action boards and automated one-click decision support features, which are applicable to almost all airport activity, are also provided. These configurable, real-time dashboards can be adapted to each airline's strategic objectives with active notifications for rule violations.
A further benefit is that the system captures time stamps for activities and milestones to help the HCC manage working status to minimize the aircraft ground time. Dispatching functions can be cut by 50% due to automated processes and back office administrative tasks can be reduced dramatically with the removal of paperwork and manual processes.
Related airlines
Related organisations