Gulf Air renews network services deal with SITA
Posted: 26 November 2014 | SITA
SITA to help Bahrain's national carrier optimize its IT network and reduce costs…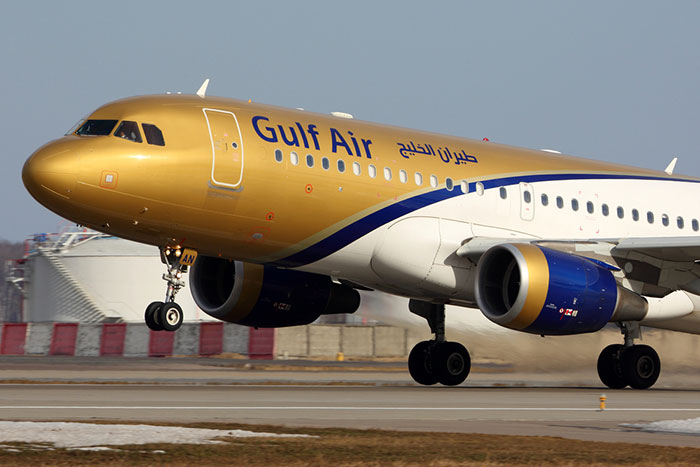 Gulf Air, the Kingdom of Bahrain's national carrier, has signed a two-year renewal deal with air transport IT specialist, SITA, for network, messaging and voice services. SITA is providing the airline with a comprehensive global network infrastructure, Type B Messaging services, a mail platform for operational messages and global voice and data services.
Commenting on the renewal, Gulf Air Acting Chief Executive Officer Maher Salman Al Musallam said: "SITA offers the best end-to-end solutions and connects with all the cities that our airline flies to. At Gulf Air we are committed to providing our customers with superior service standards, and that encompasses a broad range of deliverables extending to our technological capabilities. We endeavor to have the best technology in place to ensure we operate as efficiently and cost-effectively as possible."  
Gulf Air Director Information Technology, Dr. Jassim Haji said: "We are delighted to renew our existing agreement with SITA, following a successful relationship to date that has spanned over 40 years. SITA's support to Gulf Air's information technology function ensures our capabilities not only meet industry standards, but exceed them in capability and efficiency."
Hani El-Assaad, President, SITA Middle East, India and Africa, commented: "SITA is helping Gulf Air optimize its network, messaging and voice services. This will reduce operational costs and improve service quality and availability. It will also enable the airline to communicate with the entire air transport industry quickly and efficiently using the SITA messaging distribution network, the largest and most versatile network in the industry."
SITA's AirportHub infrastructure will enable Gulf Air to access its Virtual Private Network (VPN) and business applications at airports around the world. Gulf Air will also benefit from SITA's IP VPN service, which provides secure, global IP access connecting its headquarters with offices and outstations around the world.
SITA's Type B Messaging will underpin every aspect of Gulf Air's operations, from commercial and flight operations to ground support, baggage and cargo handling, passenger service and aircraft messaging. SITA operates the world's largest messaging network, directly connecting to more than 2,400 members of the air transport community, and switching more than 25 million messages globally every day. In addition, Gulf Air will benefit from SITATEX Online, the leading mail platform for operational messages for air transport industry professionals.
Gulf Air is renowned for its pioneering information technology achievements, becoming the first organization in Bahrain to implement private cloud computing in its IT operations and introducing numerous innovations and improvements in its IT function. The airline has also adopted several "green" solutions in its information technology infrastructure and practices. This includes last year's launch of its state-of-the-art, energy efficient data center at the airline's headquarters — one of the most environmentally friendly IT centers in the Kingdom of Bahrain.