Edinburgh Airport reinforces commitment to fire safety with launch of Scotland's biggest fire training simulator
Posted: 29 October 2014 | Edinburgh Airport Limited
The biggest aviation fire training facility in Scotland was officially opened this morning (29 October) at Edinburgh Airport – following a £1.3m investment…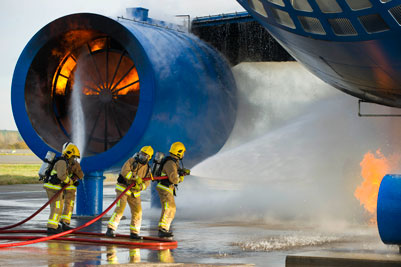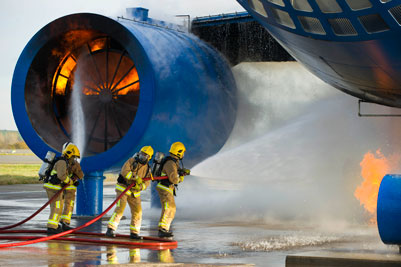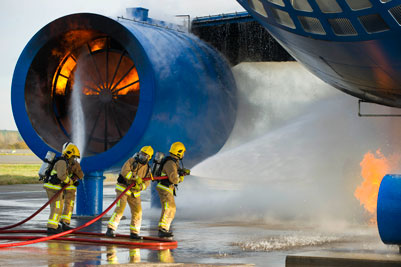 The biggest aviation fire training facility in Scotland was officially opened this morning (29 October) at Edinburgh Airport – following a £1.3m investment.
Scottish Transport Minister, Keith Brown MSP, was at the airport to officially open the new facility which is the equivalent in size to a 787 Dreamliner aircraft and allows fire-fighters to train in the most realistic emergency scenarios.
Standing at almost 9 metres tall and 40 metres in length, the new training simulator ensures the airport fire service has the most up-to-date facilities to allow fire-fighters to train, enhance their competency and be equipped for any emergency situation they're likely to face at an airport.
From full aircraft fires with three different levels of intensity, smoke-filled cabin and passenger rescue and casualty removal scenarios, the new fire training simulator provides the most authentic training environment for new recruits and experienced members of the airport fire service.
The simulator has an internal layout similar to a 787 Dreamliner and is fully equipped with a passenger and cargo deck, operational passenger and cargo doors and luggage racks. It also carries a realistic flight deck simulator, gas and temperature sensors and internal lighting.
Transport Minister Keith Brown said: "I'm delighted to mark the launch of this new training simulator for the fire service at Edinburgh Airport, the first of its kind in Scotland.
"This new equipment will allow staff to receive the highest standard of safety training when it comes to dealing with the increasing number of larger aircraft using the terminal and growing passenger numbers.
"I commend Edinburgh Airport for making this significant investment in safety and hope it continues to build on its success attracting new routes to destinations like Doha, Chicago and Philadelphia."
Gordon Dewar, Chief Executive of Edinburgh Airport, said: "With more passengers and aircraft using our airport than ever before, it's imperative we continue investing in our facilities to maintain our excellent safety record. We've had our busiest summer on record and keeping our passengers safe and secure is our top priority.
"This new fire training simulator is the biggest in Scotland and will provide new recruits and seasoned colleagues the very best aviation fire training possible.
"The simulator is absolutely huge, the equivalent in size to a Dreamliner aircraft, and is fully equipped with everything you would need to effectively train for an aviation emergency. Our airport fire service has to be ready to attend an emergency in less than three minutes so having a facility on-site which can provide the highest standard of training is a great addition to our training centre which is a world leader in its field."
The airport ran competition with Hillwood Primary School in Ratho Station to give pupils the chance to name the new facility. The winner was nine-year-old Sophie Thomson who chose the name 'Red Hot Ruby'.
Edinburgh Airport has seen more passengers travel through its terminal in 2014 than ever before, having exceeded the 10m passenger mark in June. Following the launch of a number of new long-haul services this year to Doha with Qatar Airways, Chicago with United and Philadelphia with US Airways, an ever-increasing number of larger aircraft are now using the airport, including the first scheduled 787 Dreamliner with Qatar Airways.