Passenger growth continues at Glasgow Airport
Posted: 11 July 2014 | Glasgow Airport
Passenger numbers up 2.5% in June 2014…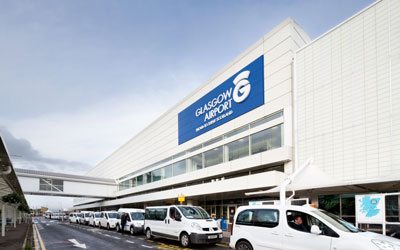 Over 793,000 people travelled through Glasgow Airport in June 2014 ensuring it was able to record yet another month of growth.
Passenger numbers were up 2.5% compared to the same period last year, with domestic and international traffic up 1.7% and 3.1% respectively. 
The growth in international traffic was driven by demand for European services such as Lufthansa Regional's direct flights to Dusseldorf and Wizz Air's routes to Gdansk and Warsaw. The decision by a number of airlines including Jet2.com, which recently added a fifth based aircraft, and Icelandair to add extra capacity also provided a welcome boost to the airport's numbers.
It was a particularly strong month for Aer Lingus which recorded its busiest month at Glasgow Airport since 2002. It carried in excess of 18,000 passengers.
Francois Bourienne, commercial director at Glasgow Airport, said: "June represented the start of the busy summer season and we were pleased to continue our trend of passenger of growth. Airlines responded to demand by adding extra capacity on popular routes and we also welcomed the launch of new services such as easyJet's direct flights to Split, Croatia.
"Our focus is now firmly on helping to deliver a successful Commonwealth Games. There are only 12 days to go until the opening ceremony and there is a real sense of excitement and anticipation building at the airport."
Earlier this month, Ryanair announced it will establish a new base at Glasgow Airport in October when it will operate seven routes to London Stansted, Dublin, Derry, Riga, Warsaw Modlin, Wraclow and Bydgoszcz. The 55 weekly return flights will significantly increase capacity at Glasgow Airport and are expected to add an estimated 850,000 additional passengers per year.
Wizz Air also confirmed it will introduce direct flights to the Polish cities of Katowice and Poznan in October, meaning Glasgow Airport will serve more Polish cities than any other Scottish airport.