Glasgow Airport unveils new look website
Posted: 15 April 2014 | Glasgow Airport
Glasgow Airport has unveiled its new look website which is the latest in a series of improvements the airport has been making as part of its ongoing, multi-million pound investment programme…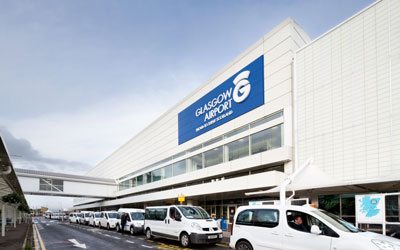 Glasgow Airport has unveiled its new look website which is the latest in a series of improvements the airport has been making as part of its ongoing, multi-million pound investment programme.
The fresh design of the user friendly website www.glasgowairport.com is in keeping with the airport's brand which was launched last year with the accompanying strapline – Proud to Serve Scotland.
The website provides a detailed overview of every aspect of the passenger journey including arrivals, departures, passing through security and the airport's extensive retail offering. It uses a responsive design which means it will re-scale to fit the size of the device being used, be it a mobile, tablet or desktop.
Steven Marshall, marketing manager at Glasgow Airport, said: "We are really pleased with the look and feel of the new website. We cater for millions of passengers every year which means our website attracts a huge amount of traffic. Ultimately, we wanted to enhance the functionality of the site, making it easier for visitors to navigate and to find the relevant information in as few clicks as possible.
"All of the content has been refreshed including our interactive route map which contains travel guides to over 100 destinations served by Glasgow Airport. We have also adapted the website so that it will provide a great user experience, irrespective of the platform being used."
The website went live on Tuesday 15 April 2014 and also contains information on car parking, the airport's community work and a Glasgow city guide.