Glasgow Airport reports passenger growth for March 2014
Posted: 11 April 2014 | Glasgow Airport
Passenger growth at Glasgow Airport has continued with almost 532,000 people travelling through the airport in March 2014, representing an increase of 4.1% compared to the same period last year…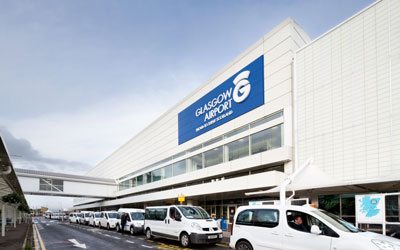 Passenger growth at Glasgow Airport has continued with almost 532,000 people travelling through the airport in March 2014, representing an increase of 4.1% compared to the same period last year.
Domestic traffic grew by 2.9% benefitting from strong demand for London and regional services, whilst international grew by 5.9%, with airlines such as KLM, Jet2.com and United all reporting an increase in demand.
Glasgow Airport also received a number of welcome announcements in March, including the reinstatement by Citywing of a direct air link between Glasgow and the Isle of Man and confirmation US Airways will bolster its popular Glasgow to Philadelphia service with an additional 19 round-trip flights. The airline, which is now part of the American Airlines Group, has responded to an increase in demand for the trans-Atlantic service, which this year celebrates its 10th anniversary.
Amanda McMillan, managing director of Glasgow Airport, said: "To be able announce further growth is extremely encouraging and rounds off what has been a historic week for Glasgow Airport and Scottish aviation. To have the A380 touch down on our runway was a remarkable and fitting way to celebrate 10 years of Glasgow Airport's successful partnership with Emirates which, yet again, demonstrated its commitment to Scotland.
"April signalled the start of our busy summer schedule and with our preparations for the Commonwealth Games and Ryder Cup well underway, passengers will start to notice changes in our main terminal building which has been undergoing an extensive refurbishment."
Related airports
Related people