Glasgow Airport passenger growth continues in October
Posted: 11 November 2013 | Glasgow Airport
It is the first time the airport has handled more than 700,000 passengers in October since 2009…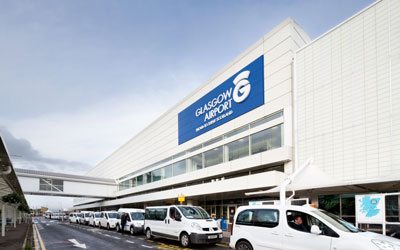 Glasgow Airport reported its ninth consecutive month of year-on-year growth in October, with 714,000 passengers representing an increase of 2.6% compared to 2012.
It is the first time the airport has handled more than 700,000 passengers in October since 2009.
Domestic traffic grew by 3.2%, with strong demand on London and UK regional services driven by an increase in business travel.
International traffic rose by 2.1%, with traditionally popular sunshine destinations proving popular with holidaymakers during the school holiday week and a strong demand for North American services.
Amanda McMillan, managing director of Glasgow Airport, said: "To record nine months of consecutive year-on-year growth is very encouraging. Our busiest weekend of the year falls in October when thousands fly out for the school holiday week, and this year it was a great success. Our operational teams, airlines, retailers and other business partners deserve huge credit as their effort and commitment is crucial in handling such a large volume of traffic.
"easyJet confirmed in October it will strengthen its route network by adding two new destinations from Glasgow Airport, with flights to the Croatian coastal city of Split and the Greek island of Kos commencing in 2014. We also continue to see the benefits of new capacity which has been added in the last 12 months, like that created by Wizz Air's Polish services and Lufthansa's connection to Düsseldorf.
"The second phase of our extensive £17 million investment is now underway, which will transform large areas of the terminal ahead of next year's Commonwealth Games. We will extend the international arrivals area, adding new seating and landscaping a new public space at the front of the building. Passengers will also notice changes in the check-in hall where hoardings are in place and retiling work is underway.
"Other aspects of the refurbishment include new flooring in the airport's domestic pier, the installation of new heating and ventilation systems in terminal two, and general improvements to our road network and airfield."
Related airports
Related airlines
Related people