Glasgow Airport gears up for Commonwealth Games with additional £10m investment
Posted: 26 February 2013 | Glasgow Airport
Glasgow Airport has announced details of a multi-million pound investment programme…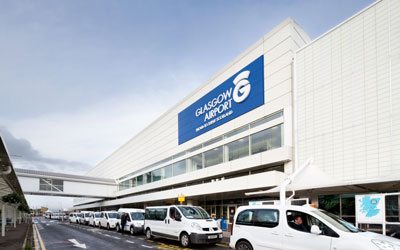 Glasgow Airport has announced details of a multi-million pound investment programme which will see it undergo a major makeover in preparation for the 2014 Commonwealth Games.
Over £10 million of investment has been brought forward and will be spent during 2013 on refurbishing and enhancing key parts of the main terminal building, including international arrivals which for many will be the gateway to the Games. The airport will also undertake a rebranding exercise and unveil a new logo later this year.
The airport has spent in excess of £21 million over the course of the past two years on capital projects designed to provide a better experience for passengers, however, this latest investment will ensure the airport is ready to play its part in what will be the largest sporting and cultural event Scotland will have ever hosted.
Included within the investment, which is in addition to an already planned £7 million, is the expansion and improvement of the international arrivals area, modernisations to the main check-in hall and £1.5 million will be spent on upgrading the toilets within the terminal.
A significant proportion of the investment will also be targeted on the airfield to ensure a smooth and efficient operation and state-of-the-art energy efficient LED lighting will be installed in the airport's taxiways.
Amanda McMillan, managing director of Glasgow Airport, said: "The eyes of the world will fall on Glasgow during 2014 and we fully recognise the important role we have to play in helping deliver a successful and memorable Commonwealth Games.
"We see ourselves as being the gateway to the Games and not only will this significant investment ensure we continue to provide high quality facilities for passengers, it will help create a lasting legacy for Glasgow Airport and the city."
Work has been scheduled around the busy peak season, with detailed planning being carried out between now and May and the main works programme starting in October 2013 following the summer months.
Related airports
Related people