Airfield Lighting: An interview with Christian Onselaere of ADB Airfield Solutions
Posted: 30 October 2012 | Mark Glover, Editor
We question Christian on ADB's development and how he sees the future of airfield lighting…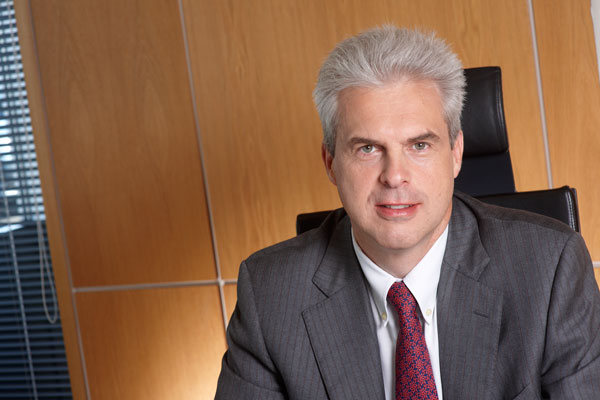 Christian Onselaere, CEO and Director of ADB Airfield Solutions
Since its inception in 1947, ADB Airfield Solutions has been a leading innovator in airport lighting and power solutions. Christian Onselaere, CEO and Director of the company since 2005, is the latest man at the helm. We question Christian on ADB's development and how he sees the future of airfield lighting.
What have been the highlights of the company's 65 years of serving the airport industry?
Since 1947, when our first airfield lighting solutions were delivered to Brussels Airport, ADB has notched up numerous milestones, including the largest installed product base in the industry. We have expanded our manufacturing operations into the USA and China and built the company up to a position where it employs 400 staff with a turnover of €160 million and offering more than 100 products. 50 per cent of all airports now use our solutions and one in two greenfield airport projects choose ADB.
What has been the major theme of the company over all these years?
We have always focused on innovation. Our innovations are always driven by customer needs, which are increasingly focused on safety, energy efficiency and environmental protection. As examples, in 1998 we introduced an Advanced Surface Movement Guidance Control System at Oslo airport, while a few years later we were the first to introduce LEDs in all our lights, dramatically reducing energy consumption and maintenance. We have also formed partnerships to produce zero energy solutions such as solar powered lighting.
Other ADB innovations include Runway Status Lights that warn pilots when it's unsafe to enter or depart from a runway and only this year launched our Runway Incursion Alarm System that flashes lights when a person or vehicle strays onto an active runway. We constantly work with our customers to develop the solutions that will make their operations safer and more cost-effective.
A major part of our success in this area is our close association with longstanding customers like Brussels Airport, innovative customers that allow us to jointly develop and test new solutions.
How do you support those products?
We know service is very important to our customers so it is also very important to us. With the expertise we have built up over our long history in the airport industry, we can offer the very highest level of service to our customers. This expertise is also available worldwide. We have offices on every continent and intend to extend our reach still further.
How do you see the future of the industry and your company?
Our future development and that of our solutions will closely map the demands and concerns of our customers. Passenger traffic is expected to grow exponentially, particularly in developing markets. An increase in the number of movements puts airports under pressure to handle traffic in a timely, efficient and safe way. We will continue to innovate to help airports meet these challenges.
Another major trend for airports is the increasing emphasis on becoming greener, with several airport operators introducing programmes to go carbon neutral. An example here is Heathrow Airport, which has a programme to decrease energy consumption and become CO2 neutral. We helped Heathrow move to the use of LED lights to drastically reduce energy consumption, installing 7,000 LED lights so far, reducing energy costs by €130 per light per year.
As part of our green solutions portfolio, we also offer an integrated control system for lights to change their intensity, cutting their energy use still further.
What references are you most proud of?
All of them! Seriously, we have more than 2,000 references and we are proud that we have airport customers in every region of the world. Some of our more famous references include the aforementioned Heathrow, Charles de Gaulle in Paris and Amsterdam's Schiphol but we are also seeing increasing business in the Asia Pacific region. We are gearing up to meet the huge expansion in China, which alone is set to build 80 new airports over the coming years.
The developing nations are experiencing a big expansion in air traffic and we will be on hand to help them develop their airport facilities safely and economically.
Find out more at http://adb-airfield.com
Related topics
Related organisations
Related people