Passenger numbers up 3.1% at Glasgow Airport for August 2012
Posted: 11 September 2012 | Glasgow Airport
The busy holiday season at Glasgow Airport continued into August when almost 705,000 people took to the skies…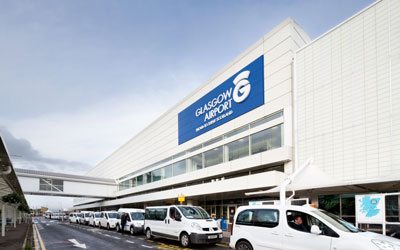 The busy holiday season at Glasgow Airport continued into August when almost 705,000 people took to the skies as part of the summer getaway.
A strong demand for long haul and EU scheduled flights ensured Glasgow Airport was able to report an increase in passenger numbers of 3.1% compared to the same period last year, with the majority of passengers heading to popular sunspots such as the Canary Islands, the Balearic Islands, Florida and Dubai.
Flights to European cities such as Amsterdam, Barcelona, Berlin and Paris also proved popular and airlines including Air Transat, Icelandair and Jet2.com all reported an increase in demand during what was another busy month for the airport.
Amanda McMillan, managing director of Glasgow Airport, said: "The addition of new services, including Emirates' second daily flight to Dubai and Sunwing Airline's twice weekly service to Toronto, coupled with the decision by a number of airlines to add extra capacity meant we were able to continue our pattern of growth.
"Our numbers were also boosted by a series of major conferences and events such as the World Pipe Band Championships which succeeded in attracting tens of thousands of visitors and competitors to Glasgow.
"We are committed to working with our airline and city partners to further expand our route network and encourage more people to fly from Glasgow, however, we are still operating against the backdrop of continued economic uncertainty and maintaining growth will therefore remain a challenge."
Glasgow Airport received a number of welcome announcements during August with easyJet confirming it will operate its Palma service all year round, Jet2.com adding extra capacity on its Barcelona route for Celtic's Champions League tie in October and Flybe reintroducing the popular East Midlands service which had previously been operated by bmi baby.
Related airports
Related people