Overcoming staff shortages by implementing self-service technology
The summer of 2022 still haunts airline professionals around the world. The extreme long check-in and bag‑drop queues, followed by yet again another queue at security, an unusual high percentage of mishandled bags, flight delays or cancellations. It was a troublesome start-up after COVID, and the biggest reason for this was the shortage of staff in comparison to the fast-returning passenger numbers.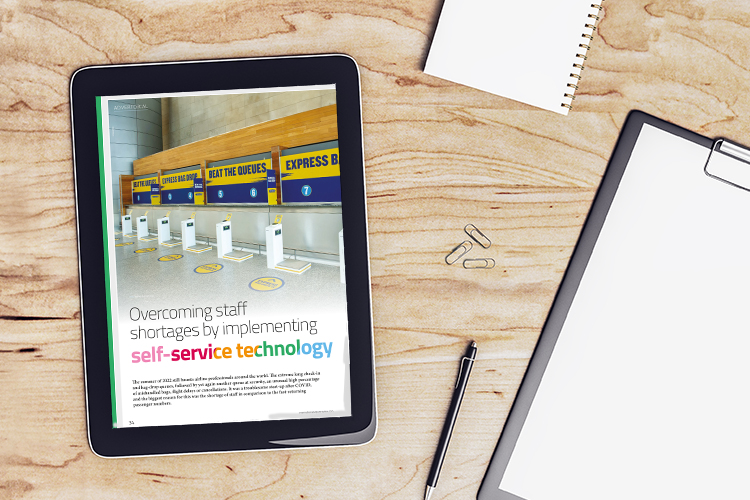 The summer of 2023 has just passed, and staff shortages are still the biggest discussed topic in the airline industry, as in any industry, you should almost wonder where all these people went.
Passenger numbers are at 2019 levels for leisure travel even beyond, so airline professionals still have a hard time catching their much-needed sleep. At many airports the sheltered queue tents (rain or shine) are still in place.
Over the last 12 years eezeetags b.v. has seen many airports installing self-service processes in their terminals, making use of the passenger and their hands processing themselves.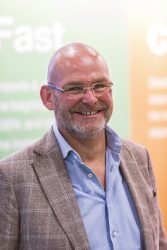 Borry Vrieling, Founder of eezeetags b.v. gives an example; "During my last visit to Dublin for the yearly FTE event I was delighted to see that the self-service installations that where installed in 2016 were still up and running in their original set-up both for Aer Lingus as well as Ryanair. At the Aer Lingus terminal 48 kiosks and 14 bag‑drop units operate in a two-step system. This operation is managed and looked after by only five floorwalkers. This is due to the intuitive set up and usage of dedicated consumables like eezeetags® and claim receipts being printed after the actual bag drop. Ryanair has installed an even faster express bag drop, using the smart phone (BYOD) of the passenger to operate the process over the Ryanair app."
During COVID, the eezeetags business model changed from a single start-up manufacturer to the "eezeetags family" a unique co-operation between the world's leading bag tag manufacturers, producing eezeetags based upon the same patented laminate construction, under strict audited quality requirements.
Over the course of 2022/2023 we have seen massive investments in self-service passenger processing Borry continued; "Airports like JFK T4, London Heathrow, Milan Malpensa, Berlin, Manchester, Dubai etc. have, or are in the middle of installing terminal‑wide self‑service bag drops making use of Eezeetags® ."
By the end of 2023 the eezeetags family will have produced and delivered approximately 200 million eezeetags®, this means that 200 million individual passengers will not need a staff member assisting them in bag‑drop. A huge improvement for the pressured industry as such.
"We are extremely proud of the 200 million passengers interacting with our product" Borry stated with a smile, "however with round and about 3.7 billion passengers flying, there is still a lot of room for growth, hence passenger experience improvement."
The eezeetags family is ready for that growth with a proofed concept based upon local service and a global coverage.
Testimonial
Mirjam Fröhlich, Head of Terminal and Baggage Management, Hamburg Airport:
"At Hamburg Airport we offer 30 self-developed baggage check-in machines, which are very well accepted by our passengers. As a CO2‑neutral airport, the environmental aspect is particularly important when selecting our services and suppliers. We chose the innovative linerless labels because they offer us advantages in several respects. They are not only a time‑saving and cleaner solution due to less adhesive residue, which reduces cleaning costs. There is also significantly less paper waste and fewer raw materials are used in the production process – which fits in with our environmental protection strategy."