BER on its way to a digital service airport
Stephan Wollschläger Head of Processes & Systems Operations at Berlin Brandenburg Airport, tells International Airport Review, how his airport worked to digitalise passenger services.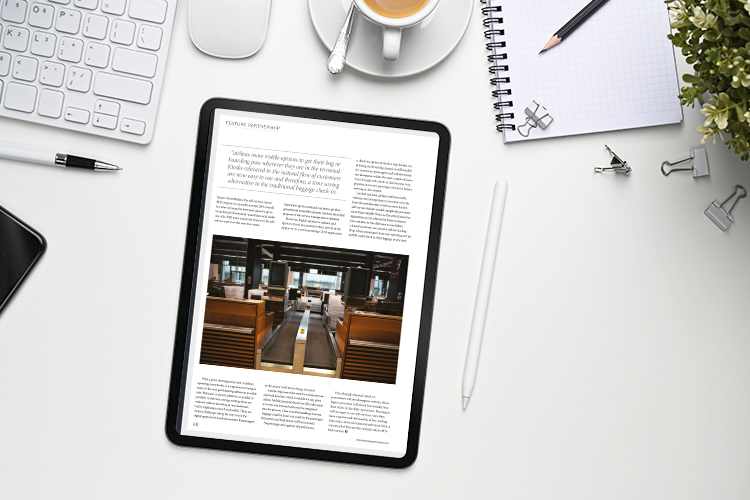 Berlin Brandenburg Airport (BER) opened in October 2020 with the aim of replacing the city's two smaller airports, Berlin Tegel and Berlin Schoenefeld, with a modern airport concept. Unfortunately, the sudden outbreak of the novel coronavirus had a great impact on the aviation industry, and just like everywhere else air traffic in Germany came to a hold during that time. The pandemic challenged BER to be flexible and to rethink long planned concepts. Long before that development BER concluded that even an average infrastructure demand could only be met with a profound digitalisation of airport passenger services. In order to provide a nice and smooth passenger experience or even to meet the passenger expectations in terms of waiting times and service quality self-service check-in and self-service bag drop have been analysed as key success factors.
Two very successful implementations at the former airports of Schoenefeld and Tegel and various case studies at different locations across Europe showed that the forecasted (pre-COVID) demand of check-in/bag-drop infrastructure could only be met with a smooth two-step procedure.