Airport mega-projects: Hamad International Airport's expansion
Hamad International Airport (DOH), announced its expansion project in 2019, fast-forward to November 2022, the airport unveiled Phase A which consisted of nine projects aimed to elevate passenger experience, introduce a new perspective to 'stress-free' travelling and cater to its growing airport and commercial partners.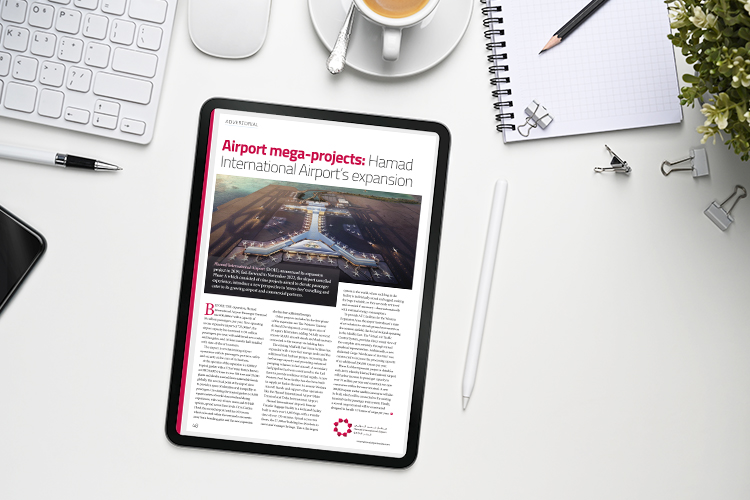 Before the expansion, Hamad International Airport Passenger Terminal was 600,000m2 with a capacity of 30 million passengers, per year. Now operating as one expansive airport of 725,000m2, the airport capacity has increased to 58 million passengers, per year, with additional new contact and bus gates, and 16-lane transfer hall installed with state-of-the-art scanners.
The airport is revolutionising airport operations with its passengers, partners, safety and security at the core of its business.
At the epicentre of the expansion is a 6,000m2 tropical garden with a 575m2 water feature known as ORCHARD. Home to over 300 trees and 25,000 plants and shrubs sourced from sustainable forests globally, this new focal point at the airport aims to provide a space of relaxation and tranquillity to passengers. Circulating the tropical garden is 10,000 square meters of world-class retail and dining experiences, with over 65 new stores and 20 F&B options, spread across three levels. Oryx Garden Hotel, the second airport hotel has 100 rooms which is located within the terminal is moments away from boarding gates and the new expansion also has four additional lounges.