Issue 6 of International Airport Review
In this issue of International Airport Review we feature articles from industry experts on a range of topics including: airport innovation, sustainability, airport rescue and fire fighting (ARFF), airport security and airport leadership, plus In-Depth Focus and Guide To on, digital transformation, baggage handling and cybersecurity.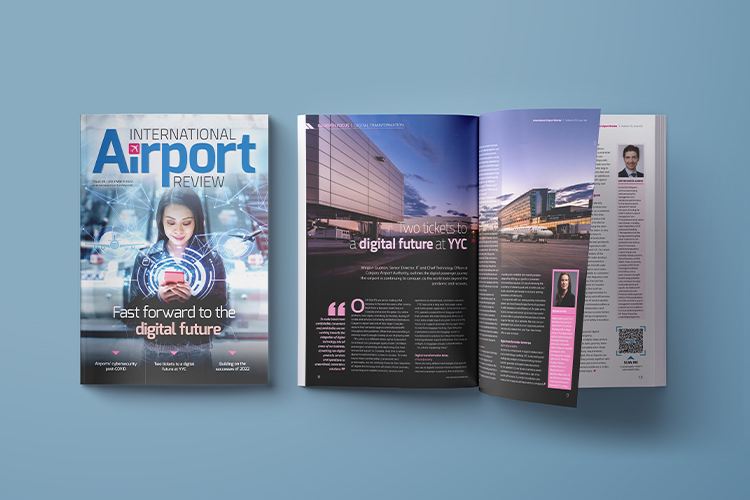 In this issue:
LEADER'S SERIES
From airport terminals to integrated hubs: setting new priorities, redesigning spaces, and defining new paradigms
Marco Troncone, CEO of Aeroporti di Roma
VOICE OF THE INDUSTRY
Building on the successes of 2022
Luis Felipe de Oliveira, Director General, ACI World
QUOTABLES
Overheard at International Airport Summit 2022
FEATURE INTERVIEW
"This is innovation" with Abhi Chacko
Abhi Chacko, Head of Innovation & Commercial IT Services, London Gatwick Airport
IAR SUMMIT 2022
A sustainable future for airports
International Airport Review Editorial Assistant, Lily Mae Pacey
ARFF
Transitioning to Fluorine-Free Foams (F3s): Cautioned by hot summers and new research
Mike Willson, firefighting foam and foam systems specialist
AIRPORT SECURITY
An overview of Brazilian Airport security
Robson Freitas, Head of Operations, Security and Emergency, BH Airport.
In-Depth Focus… DIGITAL TRANSFORMATION:
Two tickets to a digital future at YYC
Megan Gupton, Senior Director, IT and Chief Technology Officer, Calgary Airport Authority
Innovation and digital transformation strategy for emerging, regional airports
Arturo García-Alonso, Chief Operating Officer, Avports
GUIDE TO BAGGAGE HANDLING:
Automated Baggage Handling System to transform Passenger experience at Guwahati International Airport
Gaurang Harit, Deputy General Manager and Head – Airport Systems – Projects, Adani Airports
The future of baggage at Toronto Pearson
Darin Juby, Director of Baggage Services, Greater Toronto Airport Authority
IN-DEPTH FOCUS…CYBERSECURITY:
Airports' cyber-security post-COVID: Do we feel any symptoms?
Roni Tidhar, Head of Cyber Security, Israel Airports Authority
Airport IoT cybersecurity: Security validation
Arul Gopi, Senior Manager – IT Network & Security, Bangalore International Airport
READ THE ISSUE NOW!