Re-humanising the airport experience
Dimitri Coll, Vice President Airport Customer Experience at ACI World, gives his analysis of passenger experience and argues that employees are a key component of this.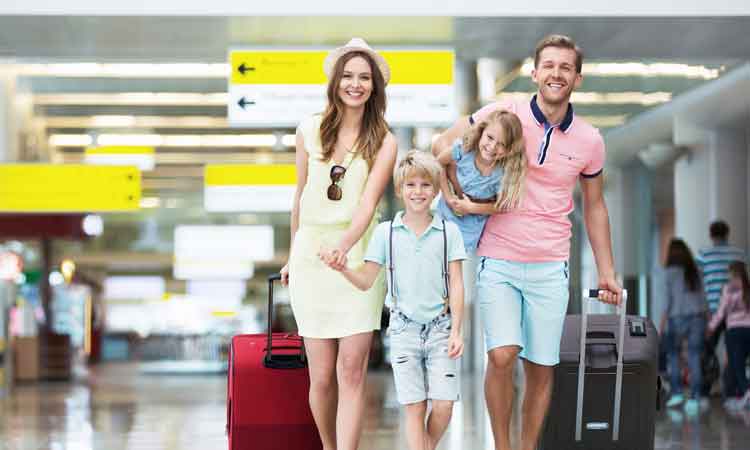 Airport customer experience management is a complex and structured concept. Indeed, airports are sophisticated, multi-layered, complex operations – they are like small cities. In this context, a customer's experience is the outcome of the work of many different stakeholders and technologies deployed within the airport complex.
We can define customer experience management as the practice of designing and reacting to customer interactions to meet or exceed customer expectations. Increasing customer satisfaction leads to brand loyalty and advocacy, which in turn enhances revenues. More specifically, 'airport customer experience' can be defined as the sum of all interactions that a passenger has within the airport community. These interactions can be delivered in person, online, or through self‑service booths and other channels.
The pandemic has had the effect of accelerating the digitalisation and the implementation of touchless processes within airports. Nowadays, technology can deliver personalised individual services to passengers that is user-centric and intuitive. Technology allows the customer to harness control of their airport journey by being more autonomous. For the airport, such technology can help increase capacity, efficiency, and enhance the overall customer experience by creating more added value.
Customer experience execution is all about creating positive emotions, delivering an experience fitting to expectations, and strengthening the emotional bond between the traveller and the airport. Quite often, if the technology allows airports to deliver a good, standardised service, the human touch can bring the customer experience to the next level by exceeding expectations.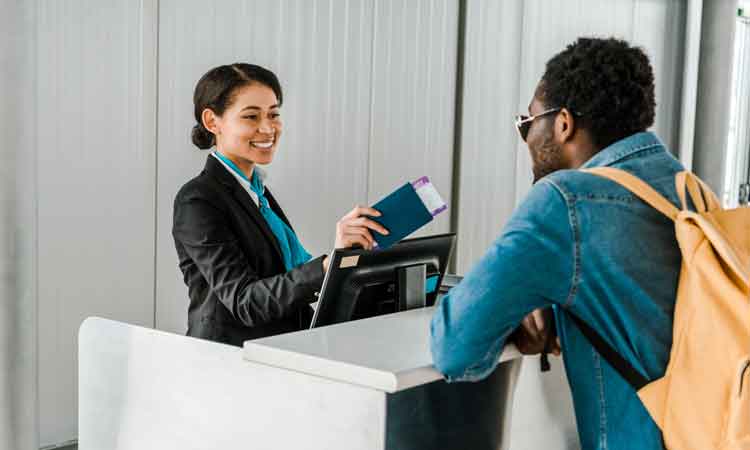 Lessons learnt from the pandemic
More than ever, great customer experience depends on the human factor. In the past 24 months, airports have accelerated the digitalisation of their operations. While COVID-19 has hastened the use of digitalised services such as contactless touchpoints, the lack of human contact during this period has also highlighted the importance of human-to-human services. Investing only in the latest technologies is not enough to transform an airport into a true customer‑centric business.
Technologies must help solve problems in a way that customers will value, so experiences can be intuitive, frictionless, and enjoyable. A key aspect of the transformation is the development of a strong customer-centric culture that can only be attained by truly understanding an airports' customers and putting them at heart of every decision. This is a central tenet of ACI's world-renowned Airport Service Quality (ASQ) programme.
Passengers, employees, and airport stakeholders are now all looking for positive and meaningful human experiences within airports. Part of developing this customer-centric culture is developing a satisfied and skilled workforce. In many ways, employees create the customer experience, so without a good employee experience, providing an exceptional experience for customers is impossible. You cannot achieve one without the other.
Tips to understanding passenger behaviour
How can airports distinguish themselves as stellar customer experience providers in such a complex environment? How can the airport community with its employees and stakeholders demonstrate their customer centricity? How can they rehumanise the airport experience while leveraging new technology and keeping the right balance of human and machine?
Here are some tips to help airports answer these important questions and humanise airports:
Humans remember experiences based on how those experiences make them feel and are an intuitive way that most decisions are taken
Passengers view the airport experience from their own perspective, based on their past experiences and cultural backgrounds
Travellers are motivated by intrinsic needs and goals to be achieved during the journey
Customers are not only buying a trip, but an experience related to subjective purposes
The customer journey starts and finishes at the airport.
To improve the customer experience, airports must widen their focus from individual touchpoints to the wider airport journey. This means paying attention to the complete, end-to-end experience through the customer's eyes. It means seeing the customer journey, not the airport process, when designing a service and deploying new technologies. Successful airports focus on developing frictionless experiences that ensure each touchpoint interconnects and contributes to the overall journey.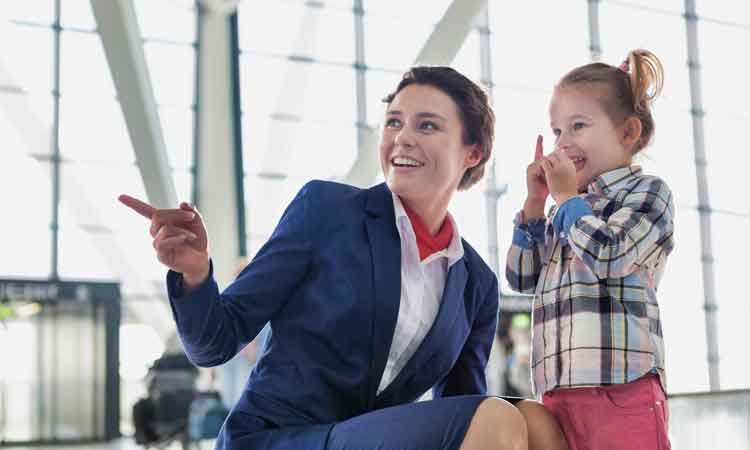 Tips for understanding employee behaviour
As mentioned, great customer experience begins with a great employee experience. For this reason, it is important to manage the employee experience in the same way that we manage the customer experience. Employee experience is essentially a framework for creating engaged employees. Engaged employees have been linked to multiple desirable business outcomes, such as smoother employee recruitment, improved employee retention, increased efficiency, and higher profitability. The airport employee experience dimension is all about creating the right culture within the airport. It must be authentic and unique. Since a lot of airports across the globe have been experiencing some difficulties to recruit or keep their staff, the employee experience is crucial to the post-COVID-19 recovery.
Some points to help understand employee behaviour:
Usually, humans have the desire to make connections with other people and share common values
Employees flourish when they envision a positive and sustainable future
To keep staff engaged, airport management must make sure that employees have the:

Opportunity and desire to contribute to the airport's vision and mission of increasing customer satisfaction
Ability to satisfy customers through appropriate tools and training, the support of the management, and the power to change things
Determination to build positive relations with customers, colleagues, and airport stakeholders.
Under the theme of 'Re/Humanising Airport Experience', the next ACI Customer Experience Global Summit, taking place from 13–15 September 2022 in Krakow, Poland, will provide the airport community at large with the opportunity to delve further into this fascinating and important topic of enhancing the customer experience around the globe. I highly encourage you to join!

Dimitri Coll took up the position of Head, Airport Service Quality (ASQ) at Airports Council International (ACI) World in October 2015. His main responsibility is to manage the ACI ASQ programmes and Airport Customer Experience Accreditation, which guides airports toward improving their customer experience excellence across numerous touchpoints of a passenger's journey. Coll holds a BBA (1998) and an MSc in Marketing (2000) from Hautes Etudes Commerciales (HEC) in Montreal, Quebec. With nearly 20 years of experience in marketing across a variety of industries, he is an expert in product management, customer experience and marketing research. In previous roles, Coll oversaw customer experience management and service design for Hydro-Quebec, as well as product management and new product design for National Bank Insurance and telecommunications company Videotron. In addition to his work at ACI World, Coll teaches marketing research and market analysis at HEC Montreal.