International Airport Review Issue 2 2022
In this jam-packed issue we feature articles from industry experts on a range of topics including: passenger experience, sustainable airports, accessibility, drones, unruly passengers, and ATC/ATM, as well as three supplements on contactless technology, baggage handling and remote digital towers.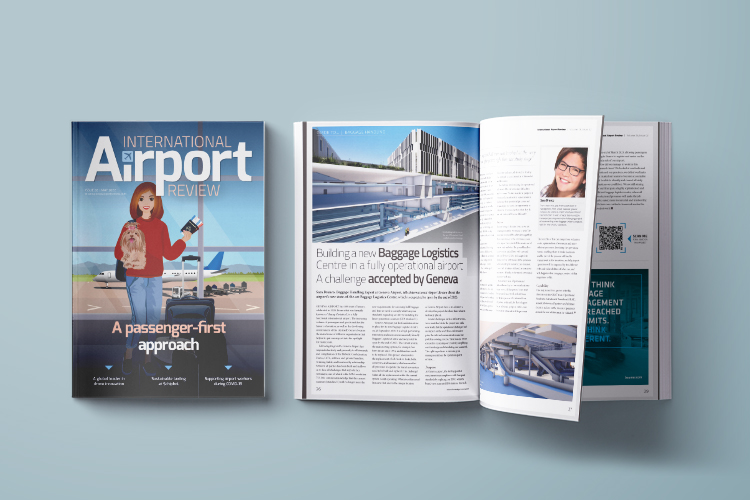 Included in this issue: 
LEADERS' SERIES
Welcoming the recovery of traffic and building the airport of the future
Marco Troncone, CEO, Aeroporti di Roma
VOICE OF THE INDUSTRY
Supporting airport workers during the pressures of COVID-19
Eoin Coates, Head of Aviation and Daniela Modonesi, Ground Staff Committee Chair, European Transport Workers' Federation
FEATURE INTERVIEW
A passenger-first strategy at the heart of Toronto Pearson
Kurush Minocher, Director of Passenger Programmes and Marketing Communications, Greater Toronto Airports Authority
PASSENGER EXPERIENCE
What can commercial airports learn from private aviation?
Simon Geere, CEO, Farnborough Airport
EVENT PREVIEW
World ATM Congress 2022: Connecting the World of ATM
Brian R. Bruckbauer, President and CEO, Air Traffic Control Association (ATCA)
EDITOR'S PICK
A global leader in drone innovation
Myron Keehn, Vice President, Air Service and Business Development, Edmonton International Airport
SUSTAINABLE AIRPORTS
Sustainable taxiing at Amsterdam Airport Schiphol
Wilma van Dijk, Director Safety, Security & Environment, Schiphol Group
IN-DEPTH FOCUS: CONTACTLESS TECHNOLOGY
Revisiting the need for standardisation in a contactless world
Kirk Goodlet, Director of Facilitation and Product Development, Winnipeg Airports Authority
Travelling contactless, Digi Yatra style
Suresh Khadakvhavi, Assistant Vice President of the Innovation Lab, Satyaki Raghunath, Chief Strategy & Development Officer, Bangalore International Airport
IN-DEPTH FOCUS: REMOTE DIGITAL TOWERS
Avinor's digital remote towers system: Lessons learned and next steps
Abraham Foss, Chief Executive Officer, Avinor Group
Digital towers, artificial intelligence, and the next generation of airport air traffic management
Andy Taylor, Chief Solutions Officer, Digital Towers, NATS
GUIDE TO… BAGGAGE HANDLING
Building a new Baggage Logistics Centre in a fully operational airport: A challenge accepted by Geneva
Sara Branco, Baggage Handling Expert, Geneva Airport
Inside SEA Milan Airports' baggage handling systems
Alessandro Fidato, Chief Operating Officer, SEA Milan Airports
Baggage operations at London City Airport
Alison FitzGerald, Chief Operating Officer, London City Airport
Read for free today!