Technology can take airports to new heights
Brian Roche, Director of Information Technology at George Best Belfast City Airport, gives his opinion on which technology will be disrupting the airport sector in the future.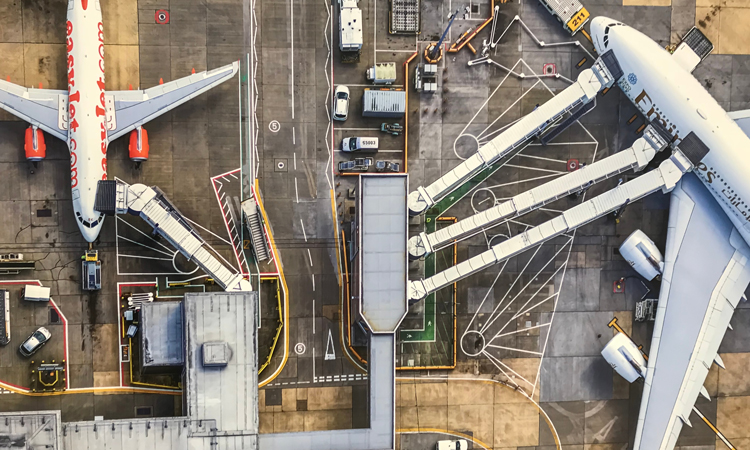 When we envisage the 'airport of the future', technology is undoubtedly the first thing that comes to mind. The two are inextricably linked. Airports can harness technology and digital solutions to enhance customer experience, streamline processes to build a resource-efficient, cost-effective business, and create a greener, more sustainable, and environmentally conscious industry, all of which will then ultimately lead to happier customers, greater profit, and significantly reduced environmental impact.
Enhancing customer experience
At Belfast City Airport (BHD), we continually strive to exceed the expectations of our customers and deliver a pleasurable airport experience. That means providing services and facilities that give our customers choice, convenience, and flexibility, and reduce or remove any of the common or potential stress points of an airport journey such as queuing for check-in or bag-drop kiosks, navigating airport security, purchasing ancillary products or services in the departures lounge, or boarding an aircraft.
Technology, automation, and digital tools can all be utilised to combat any of these perceived stressors and fundamentally change the way passengers view an airport journey. For instance, passengers can already check-in for a flight before arriving at the airport, but they still need to be security checked and validated before flying, which can take time.
With the right future technology, passengers could be recognised on arrival from any mode of transport, have the capability to securely check-in bags at any drop station for any flight, confirm their biometrics before entering security, which would have visual and wireless frequency searching monitored by artificial intelligence (AI) with human oversight where intervention is only required on alarm, and be cleared for take-off before even reaching a departure gate.
This would significantly reduce any pre departure queues, increase dwell time in the airport departures lounge, which provides ideal opportunity for additional revenue generation, and leave just a simple biometric confirmation check at the boarding gate.
Airports will most certainly implement digital touchpoints throughout the departures lounge to facilitate a contactless passenger journey. Technology could enable a 'grab and go' approach to retail, food and beverage, and ancillary service purchases, whereby customers can select items from shelves or enter chargeable areas such as business lounges and those charges then be automatically attributed to individual passengers based on data already stored, safely and securely of course, against them.
Optimising processes
To deliver enhanced customer-centric journeys, a robust and optimised infrastructure must form the backbone. This moves us onto the next area we believe future airports will be focusing on – the streamlining of internal processes and procedures through digital platforms to create a more cost-effective business model and provide valuable insight into business performance.
Artificial intelligence and intelligent automation can play a huge role in this streamlining process and automate time-heavy, manual tasks to increase productivity. We have already taken advantage of that at Belfast City Airport.
In a process-heavy industry with significant regulatory and compliance actions, we have been able to save considerable time in reporting by automating manual tasks, which would normally take one full day's work and reducing that to just 10 minutes and two mouse clicks.
The biggest benefit of AI and automation is the gaining of data and the use, analysis, and interpretation of that data in the proper, legal, and ethical manner for business advancement. Superior data insights can enable airports to make the right decisions for the future based on facts rather than instinct and evolve from a guided organisation to a truly data-driven transport hub.
Data insights could also enable enhanced personas to be developed which, in turn, can equip airports with additional revenue generation opportunities, such as advertising, as they would have the ability to sell the right message to the right demographic at the right time, which is an absolute game-changer.
Reducing environmental impact
It is near to impossible to visualise an airport of the future without naturally landing on sustainability strategies and green technology.
As a responsible business leader in the aviation sector, we are aware of the impact our necessary operations can have on the environment but are committed to doing all we can to mitigate against that and becoming the greenest choice for aviation on the island of Ireland. This includes supporting the focus on alternative fuels.
Airports of the future will need to work collaboratively with airline partners and industry leaders to accelerate the innovation of fuels, whilst ensuring the support network does not have huge costs of change.
For example, a straight upgrade to electric power may be an obvious option, but not the best choice, and exploring wind, tide, solar, and even hydrogen‑based fuel cells which can utilise existing fossil fuel infrastructure at airports around the world, may deliver better results and a more sustainable future, whilst also being tracked end‑to-end through advanced digital environmental sensors.
Start the journey
We can surmise what the future airport experience will look like, and the beauty of the industry is that every airport will have its USP, but we firmly believe it will have three core themes being significantly enhanced customer-centric journeys; substantially reduced base costs thanks to automation; and environmentally ethical operations.
It won't happen overnight, it will be a journey, but one we are excited to take and at Belfast City Airport, we have our roadmap ready.

Brian Roche has an obvious passion for technology, and with over 20 years' experience in the IT sector, has established himself as a leader in digital transformation and innovation. Throughout his career, Roche has led technical and commercial teams on both a local and global scale, deploying comprehensive business transformation programmes for the NHS, in the banking sector and driving regional sales for multinational organisations. His global commercial experience combined with deep technical acumen and range of expertise allow him to deliver tangible results and achieve company-wide impact in whatever role he holds. Roche is currently Director of Information Technology at George Best Belfast City Airport, responsible for all IT platforms, cybersecurity, and digital efficiency. He is also an elected member of the Northern Ireland CBI regional council, with a belief that technology and digital solutions are integral to unlocking social benefits and sustainable business growth in NI and is committed to playing his part in achieving that.