Issue 1's In-Depth Focus on Digital Transformation
In this In-Depth Focus we hear from three airports on their various journeys to digital transformation.
The pandemic has taught the industry many lessons, namely that digital transformation is absolutely necessary" – Rashid Al Busaidy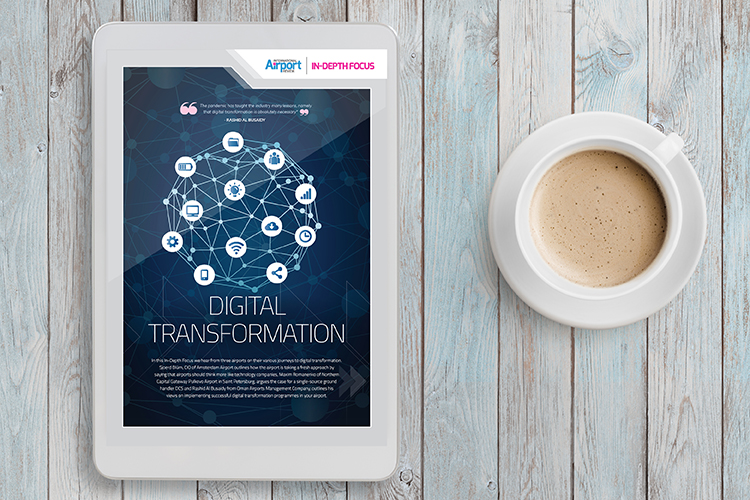 In this In-Depth Focus, Sjoerd Blüm, CIO of Amsterdam Airport outlines how the airport is taking a fresh approach by saying that airports should think more like technology companies, Maxim Romanenko of Northern Capital Gateway Pulkovo Airport in Saint Petersburg, argues the case for a single-source ground handler DCS and Rashid Al Busaidy from Oman Airports Management Company, outlines his views on implementing successful digital transformation programmes in your airport.
Smart digitalisation of customer service
Maxim Romanenko, Director of Ground Handling, Northern Capital Gateway Pulkovo Airport
The future of value realisation
Rashid Al Busaidy, Head of ICT Strategy & Technology Innovation, Oman Airports Management Company
Airports should think like tech companies
Sjoerd Blüm, CIO, Amsterdam Airport Schiphol
Read it now!