International Airport Review Issue 6 2021
In this jam-packed issue we feature articles from industry experts on a range of topics including: route development; digital transformation; the future of aviation; wayfinding; ARFF and experts who look back over the past year.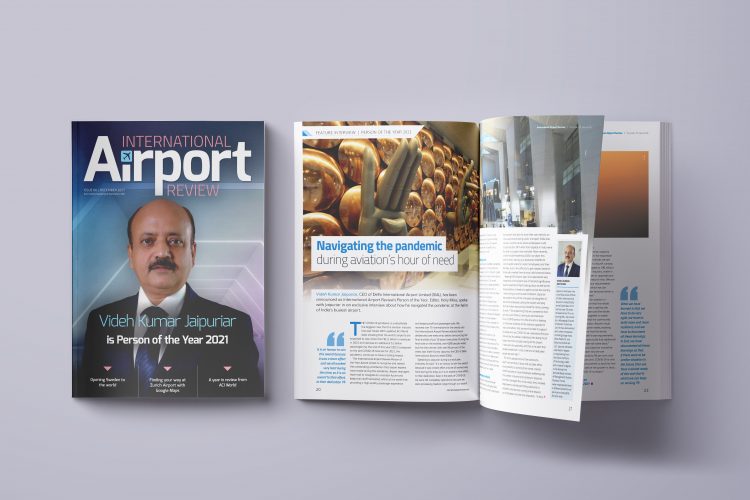 Included in this issue:
Leaders' Series
Building back for the recovery
Peter Hall, Chief Operations Officer for MBJ Airports Limited
Voice of the Industry     
Looking ahead to the new year: Airports' sustainable recovery
Luis Felipe de Oliveira, Director General of ACI World
Editor's Pick
Finding your way at Zurich Airport with Google Maps
Mark Schwarz, Head of Digitalisation and Business Excellence at Zurich Airport
Opening Sweden to the world
Elizabeth Axtelius, Director Aviation Business at Swedavia Airports
Feature Interview / Person of the Year 2021
Navigating the pandemic during aviation's hour of need
Videh Kumar Jaipuriar, CEO of Delhi International Airport Limited 
Event review of International Airport Online Summit 2021
Building for the Future
Bill Fullerton, Chief Technical Officer of Fraport-Greece
Public safety concerns: Question Fluorine Free Foams (F3s) suitability
Mike Willson, firefighting foam, and foam systems specialist
Canadian Airports are prepared to move forward
Daniel-Robert Gooch, President of the Canadian Airports Council, explains how post‑COVID-19, Canada is in a prime position to begin rebuilding a safer and optimal airport network and environment.
All of the above, as well as an In-Depth Focus on Digital Transformation featuring articles from Tayanc Eryavuz, Director of Procurement of iGA Istanbul Airport; and Claudia Gutierrez, Head of Digital, Cybersecurity and Systems Management at El Dorado Airport
Get your free copy today!