The end of travel intermediaries?
Posted: 28 May 2014 | Andrew Charlton, Part of the DAV Management Airline Consortium
With the launch of Google's innovative Flight Search capability, Andrew Moore of DAV Management asks whether we could be seeing the demise of the travel intermediary…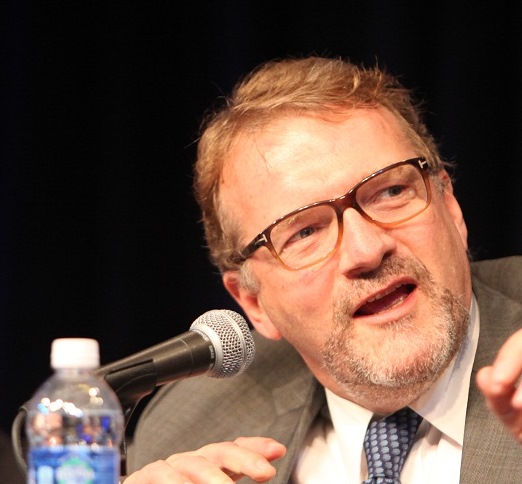 Andrew Charlton, DAV Management Airline Consortium
When it comes to innovation most airlines are behind the curve. They remain saddled with legacy systems and processes and are tied up in a highly regulated space. This is particularly evident when it comes to selling tickets, something you might think so vital that they would give it a laser-like focus. Instead, airlines effectively outsource this to the Global Distribution System (GDS), itself a spin-off from the original airline reservation systems.
Currently, airlines are working through their trade association, IATA, to seize back some control of the process from the GDS. However, the current mind set of airlines is to look at finding ways to make existing processes work better. This leaves the airlines exposed to new consumer distribution channels that will revolutionise the market.
Ask yourself how would Amazon sell an airline ticket, for example? Using Big Data to upsell and cross sell to customers by better understanding buying patterns and other relevant information, is an established marketing technique. However, airlines, despite having huge amounts of data about their most frequent flyers, are still struggling to understand how they can get into this data revolution. They continue to rely on channel and distribution models that have stood the test of the last forty years but certainly won't catapult them forward.
Approximately 60 per cent of airline ticket sales by value are sold by travel agents. IATA's initiative to create a New Distribution Capability (NDC), an XML-based data transmission standard for communications between airlines and travel agents open to all IATA members, non-members and any third party intermediaries, is all well and good, but it continues to be based on 'Small Data', in other words a limited set of travel-related information.
The NDC initiative has two aims. First, to update the pre-Internet messaging standard (EDIFACT) used to deliver airline fare and schedule data to the partners. And second, to address the question of the ownership of vital passenger data.
Airlines argue that by using XML it will be easier, faster and cheaper to provide customers information about fare alternatives, ancillary services, on-board amenities and graphics such as pictures or seat maps. This will close the gap between the airline websites and those of travel agents. IATA also wants to avoid the sort of situation that arose when the airlines each developed their own electronic tickets; it took a decade to untangle that technical mess. A common, open XML-based standard will enable travel agents and consumers easy and transparent access to the same products, services and product information that are currently accessible on airline websites.
This is all well and good and I applaud the initiative. However, I believe that this is just a vain attempt to make what we have today work better. The risk is that new well-resourced market entrants, such as Google and its innovative Flight Search capability, are introducing new distribution channels that will totally disrupt the market for good by adding their much more extensive data banks to the process.
In a world of Big Data, you may not be surprised to learn that it is all about the data. Airlines know a lot about their frequent flyers, but only when it comes to their flying habits. Google, on the other hand, knows all sorts of things about nearly all potential flyers. When was the last time you had a Google-free day?
Google's Flight Search product can display the schedules and more importantly the prices and availability of airlines. Couple that with the data that Google has about your preferences and you can start to see that this can be very powerful. All they need is airline data to close the loop. That is why the announcement earlier this year that Europe's largest airline, Ryanair, was listing its flight information on Google's Flight Search was so significant.
This means that customers in Britain and many other countries including France, Germany, Italy, The Netherlands, USA and Canada can compare Ryanair live prices with dozens of other airlines. Ryanair's involvement with Google Flight Search will create a whole new marketplace, as other airlines are forced to provide their flight information. Will it be disruptive? Ryanair's CEO, Michael O'Leary seems to think so. "It will change the way consumers buy tickets forever," was his pronouncement on the tie-up.
For Ryanair, there are a number of attractions to this tie-up. For a start, the Google business model means that this is free for Ryanair (and indeed any other airline). It is also free for the consumer. The costs are paid for by the advertisers that get onto your incredibly tailored screen as you start to think about booking your next holiday. Secondly, as I say, name someone that does not use Google, in one way or another. For an airline, the chance to put its schedules in front of that many consumers is irresistible. In fact, for the world's airlines, once their competitors are on this platform, they simply cannot afford not to be on it too.
There are fears that in the next few years Google will eat the lunch of other leading flight data companies because it can mix its data about the user with the user's travel requests. Google's Flight Search has been available for less than one year so while other companies many still have a few years' head start, Google has certainly disrupted the market and will continue to shake things up. And although Google doesn't have the breadth of partnerships of some of the traditional flight data companies, and perhaps isn't the most user-friendly yet, it does have access to a whole plethora of data that is meaningful to the consumer.
In effect Google has come along and delivered a new generation of reservation system, one that is sold differently (free to airlines and passengers is a very powerful inducement) and gives consumers greater choice. Google doesn't just know that you are interested in flying to Tenerife it also knows you are interested in lots of other things once you get there. It has the capability to put this all together in a package that is most attractive to you – the individual. As I observed earlier, now that Google has Ryanair on its system, other airlines are bound to follow: the more airlines that sign up to Google Flight Search, the more powerful Google becomes.
Airline seats need to be available for sale in front of every consumer, so airlines cannot afford to ignore Google. Travel agents currently remain an important channel, particularly for complex itineraries, so airlines might need to keep spending money on the NDC front, as well as work with Google. The interesting question is how long will that remain the case? It was an easier call for Ryanair. Having never been in the GDS it had no legacy investment to undo. What is clear is that airlines cannot dismiss this and depending on their customer base, might need to consider where to utilise their resources.
So what does this mean for the future of intermediaries? Why go to Expedia when you can enter your flight requirements into Google directly? Google has the wherewithal to utilise this intelligence in a way that no airline CIO has ever considered. Moving forward customer experience and being able to segment down to meeting consumers with contextualised offers and gifts will be the way this market evolves. I question whether the intermediaries will be able to offer this level of breadth and depth of capability to consumers. Google certainly can.
About the author
Andrew Charlton has wide-ranging experience in the legal, commercial and aero-political aspects of all parts of the aviation industry. He has been involved in some of the most significant developments in the industry. Previously, Andrew was the Chief Legal Officer of Qantas Airways before being responsible for Government Affairs for IATA and then SITA. He edits and produces "Aviation Intelligence Reporter" in addition to regularly speaking at and moderating industry events.