East Midlands Airport announces first UK runway refurbishment project
18 August 2016 • Author: Roy Manuell
East Midlands Airport has today announced that it will undertake a full length runway refurbishment project during November and December 2016.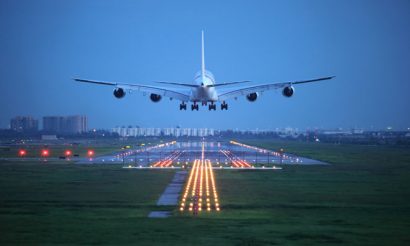 The refurbishment will be completed over seven consecutive weekends, a UK first for an airport runway refurbishment project, meaning that the airport will be closed to all traffic for 48 hours each weekend. The closures will begin at 20:00 on each Saturday and end at 20:00 on each Monday, except the final weekend, which will end at 13:00.
Andy Cliffe Managing Director East Midlands Airport said: "After an in-depth consultation with our airlines and cargo operators, we came to the decision that completing the project in this way was the best way to avoid major disruption in the lead up to Christmas. The timing for us is crucial and we had to look to do this in the winter season, when we naturally aren't as busy."
Beginning on 5th November 2016 and concluding on 19th December 2016, the project will see around 360 workers every weekend laying 50,000 tonnes of specially formulated material across 150,000m2 in total.
Whilst the runway is not operational, the airport is also replacing over 1,200 lights on and around the area with LED lighting, which is more environmentally friendly.
The airport's runway was last refurbished in 1999, and has a natural lifespan of around 12-17 years. Galliford Try is the principle contractor and has worked together with the management and operations team at the airport to ensure that the airport's operation has minimal disruption.
Galliford Try is a leading construction company carrying out building and infrastructure works across the UK including a variety of civils and building schemes for Manchester, East Midlands, Stansted and Bournemouth Airports, all part of the Manchester Airports Group. The company also works in the rail, environmental, highways, water and waste sectors.
Colin Abbott, Aviation Director for Galliford Try said: "We are delighted to be working with the East Midlands Airport team on the refurbishment of their Runway. Logistics make this an exceptionally challenging project and due to the hard work of all involved scoping out every possible scenario, we have every confidence that the scheme will be delivered safely and on time."
Andy Cliffe continued: "We're delighted to be working with Galliford Try; they are a leading construction company and have a great deal of experience in managing a large scale project like this.
"We are very much looking forward to seeing the work taking place in this exceptional way and then seeing the finished product in December."