Inaugural A350 Airbus welcomed to Melbourne Airport
10 August 2016 • Author: Roy Manuell
Melbourne Airport welcomed the inaugural A350 Airbus service to Victoria this afternoon, with the arrival of Singapore Airlines flight SQ207.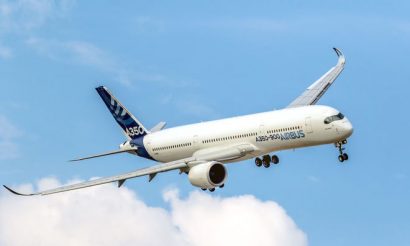 The A350 is the latest Airbus model with improved technology. This includes more than half of the aircraft comprised of carbon fibre, which results in a lighter and faster aircraft.
With wings that can adapt in-flight, the A350 provides a smoother flight for passengers.
The twin-engine aircraft also has a smart lighting system to combat jet lag and help transition passengers into their new time zones.
Currently operating A380 and B777 aircraft on the Melbourne-Singapore route, Singapore Airlines will deploy the A350 aircraft to Melbourne for the next three months.
Quotes attributable to Mr Simon Gandy, Melbourne Airport Chief of Aviation
"We welcome the A350 arriving at Melbourne Airport for the first time today. It's great news that Singapore Airlines has chosen Melbourne Airport as their first Australian destination for this exciting new aircraft."
"The A350 is the newest aircraft in the world boasting a number of improvements aimed at greater efficiency and improved passenger experience."
"International passengers travelling with Singapore Airlines to and from Victoria will have the opportunity to travel on this new aircraft over the coming months."