Innovative and sustainable airfield pavement engineering solutions
24 May 2016 • Author(s): Halil Ceylan, Kasthurirangan Gopalakrishnan and Sunghwan Kim, from the Institute for Transportation at Iowa State University
With annual enplanements expected to reach 1.2 billion by 2032 it's important that airports consider sustainable pavement design solutions. Halil Ceylan, Kasthurirangan Gopalakrishnan and Sunghwan Kim, from the Institute for Transportation at Iowa State University, discuss the implications on airside pavement design for large hub airports.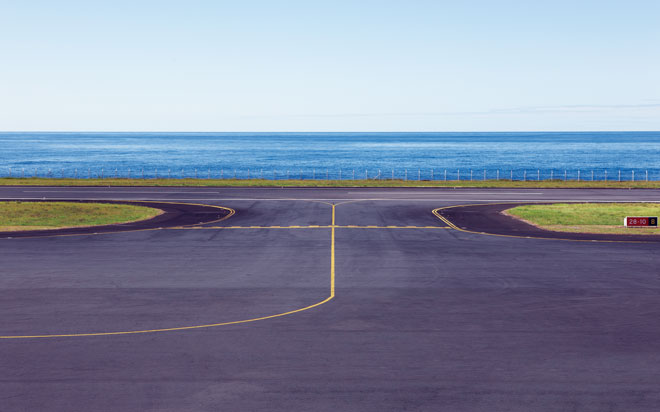 Airport pavements are designed to withstand repeated loading imposed by aircraft, resist abrasive action of traffic, and endure deterioration induced by adverse weather conditions and other influences. A typical civil airport is serviced by a fleet of aircraft with different weights and gear configurations and, thus, the airport pavement is designed to withstand the repeated traffic loading of the entire range of aircraft over many years – not just the heaviest aircraft1.
It is forecasted by the Federal Aviation Administration (FAA) that annual enplanements will grow from 731 million passengers in 2011 to 1.2 billion by 2032. The FAA Next Generation Air Transportation System (NextGen) was conceived as a multi-agency, multi-year programme for modernising today's National Airspace System (NAS) to meet the growing demands of increasingly congested airspace. Implementation of NextGen technologies in our airports necessitates research and development of technologies, methods (such as going from a 20- to 40-year pavement design, resulting in lower reconstruction costs and fewer disruptions to airport operations), materials, and procedures that will be required to accommodate the increased traffic safely. These evolving requirements combined with changing governmental responsibilities and fiscal regimes have resulted in the need for innovative and sustainable airfield pavement engineering solutions that address all aspects of airport pavement design, construction, and evalu – a tion, such as mix design, material selection, environmental factors, maintenance, sustainability, and life-cycle cost analysis procedures.
Innovative airport pavement engineering
Historical airport pavement design methodologies have largely been based on empirical research and field performance. With the arrival of new large aircraft and the associated design challenges for pavements – including increasing aircraft weights and complex gear configurations – the FAA adopted layered elastic theory for flexible airport pavement design and three-dimensional finite element (3D-FE) procedures for rigid airport pavement design. These mechanistic-based design methodologies, implemented in the FAA Rigid and Flexible Iterative Elastic Layer Design (FAARFIELD) programme, are considered robust and can be adapted for addressing future gear configurations without modifying the underlying procedures1.