Heathrow achieves four Carbon Trust Standards
3 May 2016 • Author: Katie Sadler, Digital Content Producer, International Airport Review
Heathrow Airport has attained four Carbon Trust Standards, the first airport in the world to hold the certifications at one time.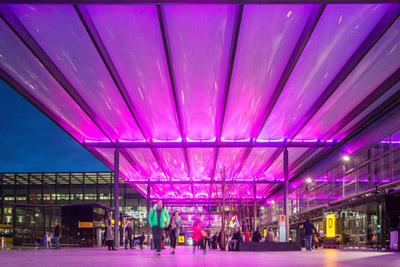 Heathrow has become the first airport to hold all four Carbon Trust Standard certifications. The Carbon Trust Standard is a world-recognised independent certification awarded for real progress in environmental performance.  The four certifications cover Heathrow's on-going work to reduce its impact across two years to the end of 2015.
Fifth organisation in the world to hold Carbon Trust Standard for Supply Chain
The Carbon Trust has acknowledged Heathrow's efforts to reduce the environmental impact of companies working across the airport by bestowing the Standard for Supply Chain. Heathrow's top 20 suppliers account for 76 percent of the total supply chain carbon emissions. In order to influence these and other suppliers, the airport has established forums like the Heathrow Sustainability Partnership to deliver practical solutions like the airport's Energy Code of Practice.
The remaining three certifications were awarded for the airport's efforts to reduce its carbon and water footprint and waste output.
According to Heathrow, over the last two years it has:
Switching 70,000 lights across the airport with LED lamps played a part in the airport's overall 5% reduction in carbon emissions. Heathrow also became the first airport to sign the Paris Pledge for Action following the Paris agreement on Climate Change.
Retiring old Terminal 1 along with its out-of-date toilet and pipe systems, which contributed to a 9% reduction in overall water use per passenger
Composting 1,800 tonnes of food waste, which contributed to an overall 3.1% reduction in waste per passenger
Heathrow Chief Executive John Holland-Kaye said: "Achieving the Carbon Trust's tough standards recognises the hard work that Heathrow's team is putting into being environmentally responsible, and being a better business and a better neighbour. We are very proud to be one of the only companies in the world- and the first airport- to attain four Carbon Trust Standards simultaneously. This confirms Heathrow's position as a global leader in sustainability."
 "To achieve four simultaneous certifications is an impressive accomplishment"
Darran Messem, Managing Director – Certification at the Carbon Trust, said: "Heathrow's complexity means the company combines the challenges of several industries, including transportation, retail, property and logistics. The Carbon Trust Standard is an independent benchmark for ongoing environmental management and improvement. To achieve four simultaneous certifications is an impressive accomplishment. Everyone working at the airport who has contributed to achieving these certifications deserves to be congratulated."