Brussels Airport plans major runway renovation works
4 March 2016 • Author: Katie Sadler, Digital Content Producer, International Airport Review
Brussels Airport has announced it is to carry out major renovation works on runway 01/19 from 26 July to 25 September 2016.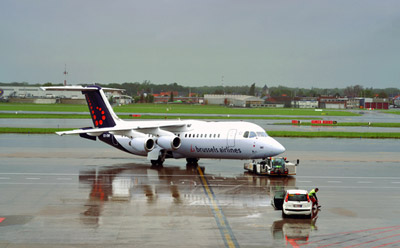 Plans have been put in place for the repair of Brussels Airport's 2,984 metre runway 01/19. Work will be carried out in stages and at night to minimise the duration and impact on neighbouring residents and airport activities. During the works, runway use will deviate from the preferential runway system (PRS). Flight paths themselves will not change during the works; work will only impact the frequency with which they are used.
Brussels Airport runway renovation takes place every 30 years
In order for aircraft movement to continue safely, Brussels Airport carries out renovation work on all runways every 30 years. Last summer, runway 07R/25L was thoroughly renovated; this year, it is cross runway 01/19. The asphalt surface layers will be removed and replaced, the runway shoulders and drainage system will be renewed, the sewerage will be renovated and the runway lighting will be replaced by energy-efficient LED lighting.
The works are scheduled from 26 July to 25 September 2016. During the first month of the renovations, work will continue 24/7; in the second month, works will only be carried out between 10 pm and 6 am. However, according to the airport, work may be delayed due to unexpected technical setbacks or unfavourable weather conditions.