Tara Mulrooney
VP Technology, Edmonton International Airport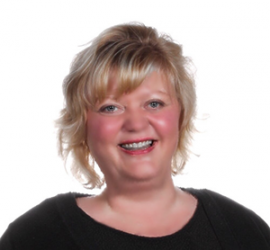 Tara Mulrooney is the Vice President, Technology at Edmonton International Airport (EIA). Tara recently joined EIA and with her exceptional industry knowledge and experience, as well as, her enthusiasm, makes her a great fit for Edmonton Airports.
Tara's most recent experience is as Chief Technology Officer for Alberta Energy Regulator. Prior to that role, she held the position of Executive Director at the University of Calgary and multiple senior consulting positions.
She will bring two decades of industry-leading experience in the IT field to our organization, at a time when we are focusing heavily on digital transformation. A few of her many accomplishments include recently being recognized as Canadas' CIO of the Year by the CIO Association of Canada, and inventing the renowned "OneStop" risk-based regulatory platform, a technology stack built on enterprise-class technologies that automates many processes and provides three user personas (citizen, staff, and industry) to a global audience.
Her approach to IT includes converting strategic plans into tactical reality by leveraging people, technology and efficient processes. Tara focuses on risk management, cost-reduction and best practices, while ensuring that new innovations are delivering the best business outcomes.