Marc Mullan
VP – Data & Analytics, Dublin Airport Authority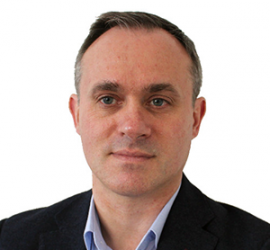 I'm a senior leader with over 20 years' experience successfully developing and delivering strategic change in the fields of data & analytics, multi-channel CRM, sales operations, sales performance management and financial operations.
I have worked with large multi nationals across the transport, technology and communications sectors to transform the customer experience, deliver operational efficiency and create value.
With a passion for analytics i have a proven track record of implementing cultural change at all levels of an organisation, enabling the democratisation of data and embedding evidence based decision making across the enterprise.