Maurine Crabb
Baggage Strategy Implementation Manager, Heathrow Airport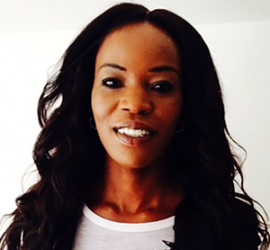 Maurine Crabb is highly motivated versatile change leader who works with executives, leadership teams and individuals to deliver significant change programmes and sustainable process improvement activities within IT and Baggage operation areas.  After spending nearly ten years working in IT and security, Maurine moved into Baggage where over the past 4 years she has successfully improved Bag Message performance at Heathrow and participated in the development of Baggage XML, part of IATA RFID working group developing RFID industry standard and leading the resolution 753 implementation at Heathrow.
Maurine's latest role is Baggage Strategy Implementation Manager, working with the leadership teams to deliver on Baggage intents, driving forward changes to the business landscape aligned to the Heathrow Baggage Strategy.  She works closely with a breadth of Baggage customers to understand the interplay of strategies, and ensure Heathrow is complementing their services and supporting their needs.
Maurine is at her best when challenged and delivering value to stakeholders, and contributing to the creation and delivery of successful business outcomes, driven by robust and clear business strategies.