Lisa Williams
Manger Programmes and Services, Airports Council International (ACI) World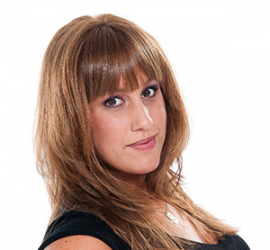 I obtained my bachelor's degree in journalism from Concordia University in December of 2009 and tumbled headfirst into the amazing world of copywriting, editing, blogging, communications and marketing.
I have experience in communications and event planning on an international scale, having been employed at the 2012 NHL All-Star game as production assistant with CBC Hockey Night in Canada. Travelled to Pittsburgh for the 2011 Bridgestone Winter Classic, where I was hired by the NHL as a production & communications assistant.
I have a passion for crafty marketing campaigns, event planning, communications strategies and brands that are breaking all barriers with their creativity.
In my spare time, I'm an avid practitioner of Kyokushin Karate, a faithful long distance runner, and a blogger with a satirical side.