Bill Haraka
Business Development Manager, Robin Radar Systems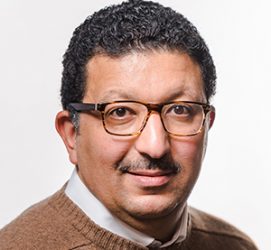 Bill Haraka, graduated from the Technical University of Delft in the Netherlands, and holds more than 20 years of business experience in the high-tech fields of Telecommunication, Security and Aero(Space) domains.
As a senior manager, Bill has been able to continually build and expand his carefully networked international relationships, at different levels in various commercial and government owned organizations, based on mutual respect, credibility and friendships.
His combination of mastering a savvy technical background and strong international business network, enables him to exceed expectations at customers senior management level as well with seasoned engineers which usually are experts in their field.
Bill is passionate about bringing smart people together, utilizing Robin Radar technical innovations to make the world safer place for all people no matter their location, race, social status or religious background.